When I travel I love to carry a back pack. It's more comfortable and it allows me to keep my hands free for the kids. I have a couple backpacks that I travel with but I recently I've fell in love with the Lifepack by Solgaard Design, which is currently on Kickstarter.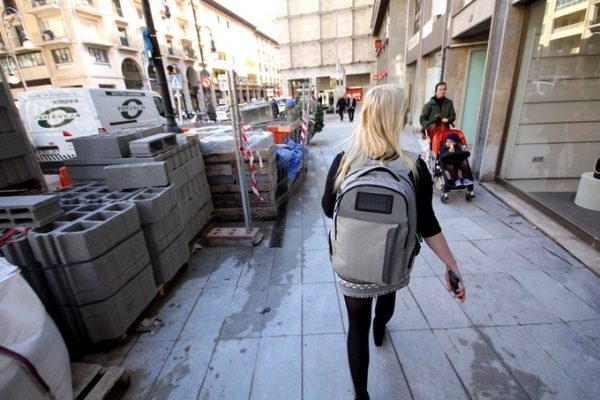 Designed to be a 'mobile office', the Lifepack comes with a solar powered USB charger, has bluetooth speakers, an integrated lock, and an organized storage system.  How many times has your phone died and you're left searching for an outlet?  This bag charges your device on the go!  In fact there are two usb connections so you can help a friend out.  Plus, when the Lifepack's battery is full it will charge an Iphone6 12 TIMES!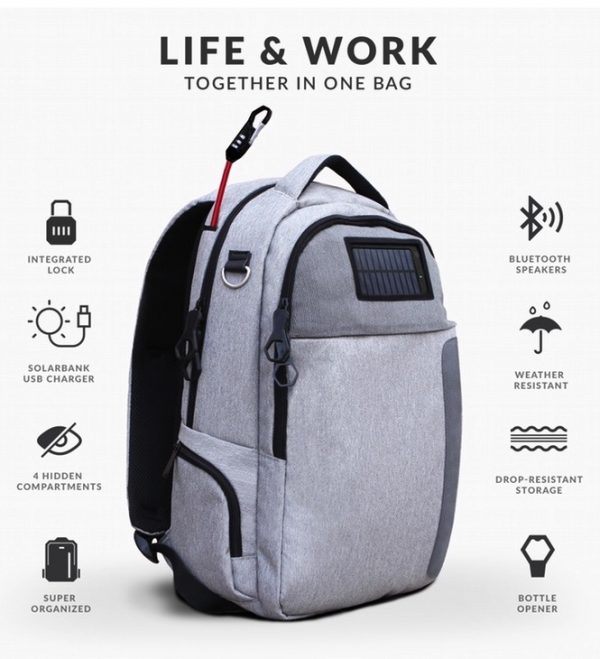 It has 4 RFID blocking hidden pockets to safely store passports, credit cards and pass keys, and has also been created with internal protective air cells that will prevent your laptop from being damaged in the bag is dropped.
The outside is weather resistant, the inside offers lots of compartments to keep your work and personal life organized!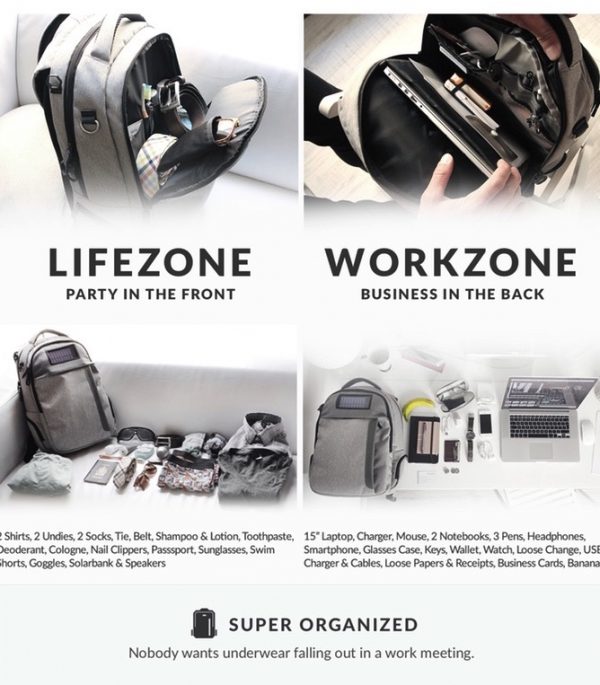 The bag currently retails for about $149 on Kickstarter, but the price will be $249 when the Lifepack goes into production.