Every parent will attest that it's a challenge to keep your kids going through out the Summer.  We have spent quite a bit of time sightseeing, but my kids also love amusement style visits as well.
A couple months ago I visited the Legoland discovery here in Kitchener(St. Jacobs) and was pretty disappointed that there was very little for kids to do aside from a retail space and some building tables.  For that reason I have put off visiting the Discovery Center in Vaughan because I wasn't sure it would be worth the money. Recently though, I have seen friends on social media sharing photos of their kids there and thought it would be a great place to spend the afternoon.
So a couple weeks ago when we were close by I decided to stop in and see what the discovery center was all about!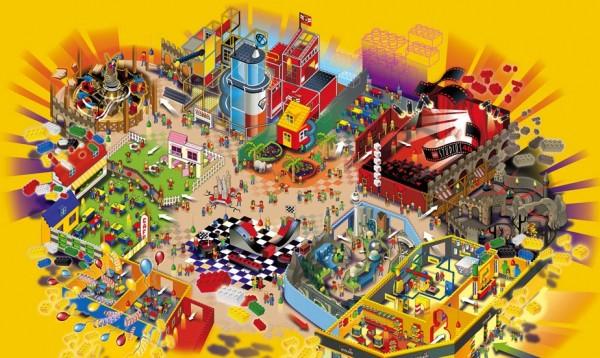 First, the Legoland Discovery center is located at the Vaughan Mills mall, just outside of Toronto.  For the easiest access you can park in parking lot 4.  When you arrive the entrance to the center is split into two areas; admission and a store.  Be prepared to spend money when you come out because you exit through the store.
Once inside visitors can start by taking a couple pictures that are edited with Lego themes in them – bricks falling from the sky, characters, and different scenes.  Definitely a fun memento.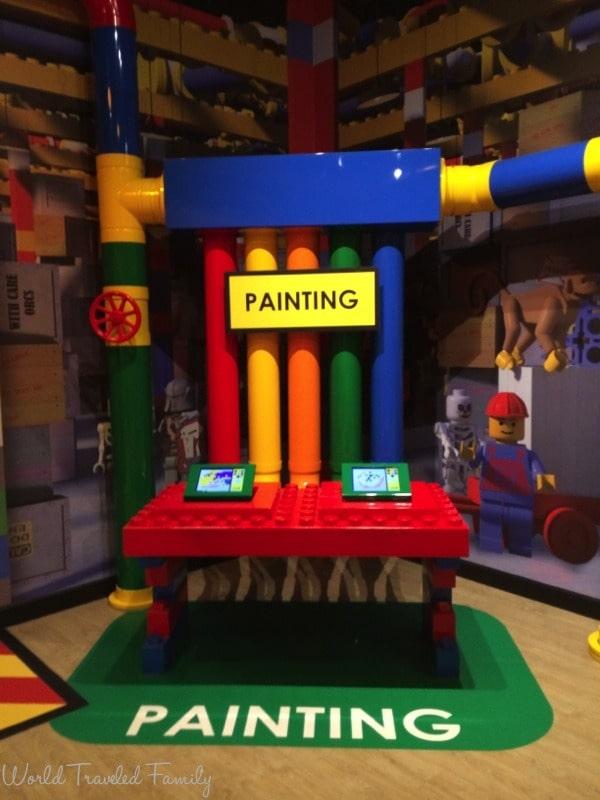 Next you can explore the brick factory before riding Kingdom Quest, a laser tag type games that challenges visitors to zap as many targets as possible while riding on a cart through a maze.  The kids loved this but were too interested in the scenes to actually zap anything.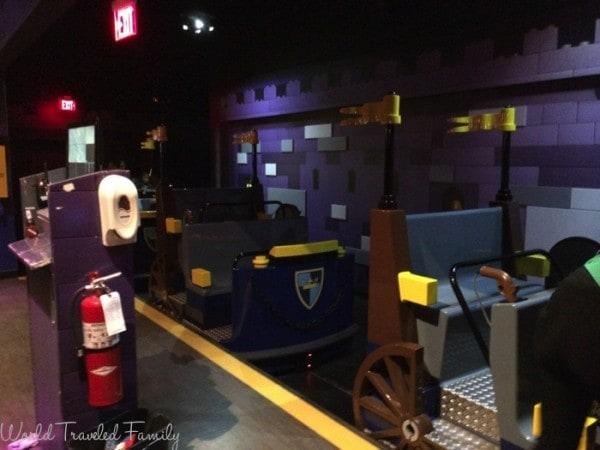 From here you will make your way through Miniland.  Whoa. Was I ever impressed.  This cool display was designed to reproduce some of Toronto's, and Ontario's most popular areas including the Skydome, waterfront, CN Tower airport, many of the buildings in the downtown core, and even Niagara Falls complete with the Whirlpool car ride.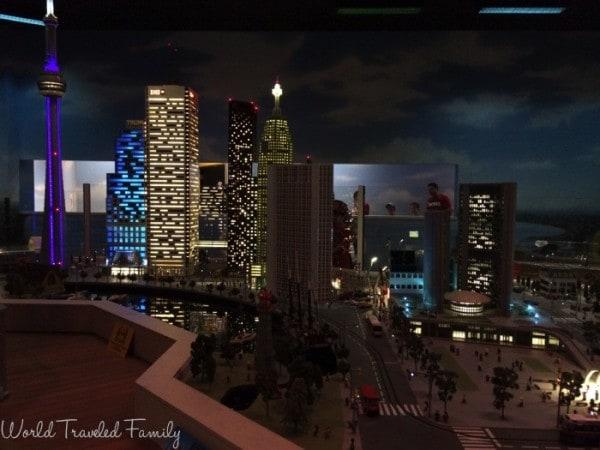 This display fades between day and night to show the city in all lights.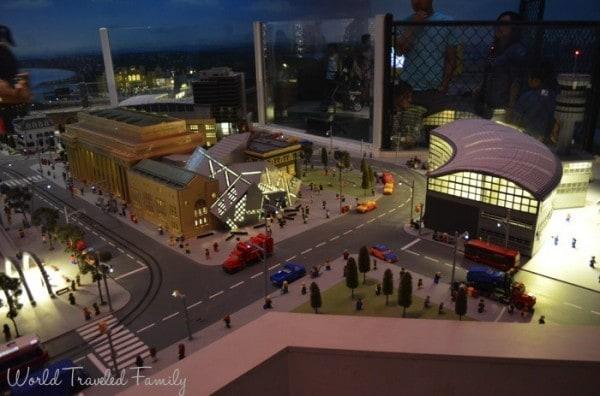 Once you exit Miniland it's game on!  Kids are now free to roam the spacious area that is divided into many different play areas for little ones of all ages.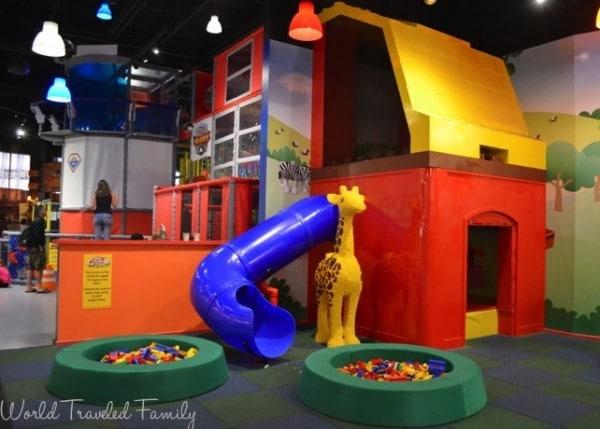 There is a Build and Test racer track, Duplo Village for toddlers, Lego Friends play kitchen and Karaoke area and a fun earthquake building center.  My boys however gravitated immediately to the Fire Academy located closer to the back of the play area.  Here they climbed through a maze of tunnels and slides for about an hour.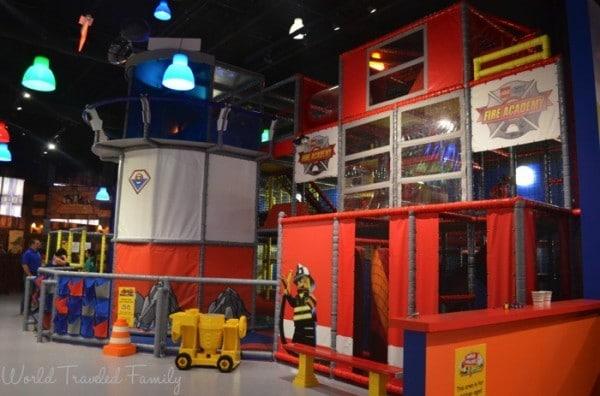 Afterwards they rode Merlin's Apprentice Ride and then went back in to the climber for more fun.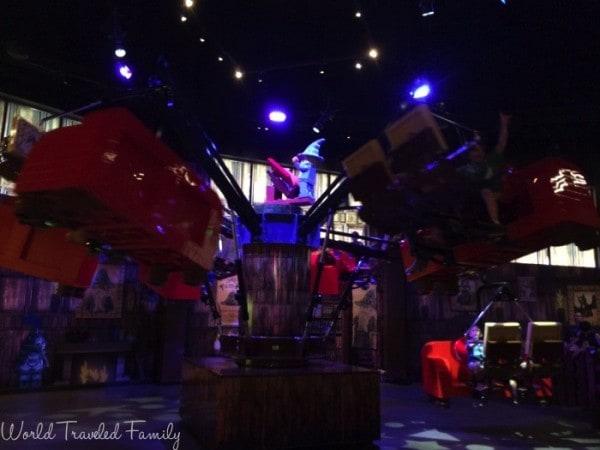 I believe that you can bring your own snacks and drinks into the play center, but there is also a cafe that sells sandwiches, salads, veggies and dip and lots of other quick bite options.  They also sell socks for $1 for parents(like me) who aren't aware that kids can only play in the Fire Academy if they are wearing socks.
Once my guys explored every area – twice, we got in line to watch one of the movies at the 4D cinema. Recently they become very fond of the LEGO TV shows so this was another hit for us.  I'm not sure how many different movies that have but they are rotated throughout the day so that you can see a few different ones during your visit.
In total we spent about 3 hours at the Legoland Discovery Center, but I'm sure my kids would have stayed longer.  There is a lot to do and it was a great way to burn off some end of the day energy.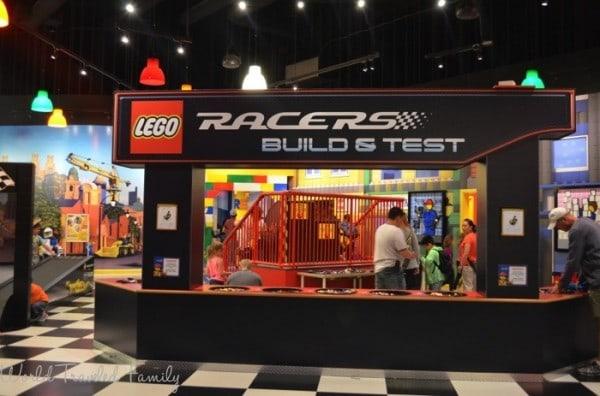 I have heard some people say that it can get quite crowded, and for that reason we chose to arrive at around 4 o'clock in hopes that we would miss the middle of the day rush.  It worked.  There were a lot of people leaving when we arrived which meant we didn't have to wait long(if at all) for many of the attractions.
If you are planning to visit I highly recommend purchasing your tickets online.  There can be up to a $4 per person savings if you do it this way.  At about $18pp(online prices) it is not the cheapest place we have visited this Summer, but the experience is all inclusive so there aren't any additional costs once inside so that is a bonus.
It is also worth mentioning that Vaughan Mills is a great mall so you may also want to leave some time to check out the shops!
* This is not a sponsored post