Even though they have two cruise ships in production, Royal Caribbean has yet, another ocean liner in the works, which will hit the water in 2016.   The new ship, which will join the Oasis and Allure of the Seas in the Oasis class is currently being built at STX Europe.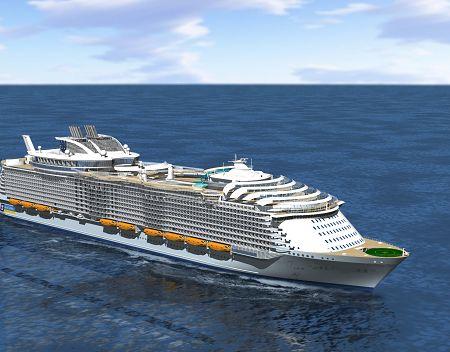 Announced last October, there have been few details available about the new ship.  On Sunday Royal Caribbean revealed two renderings of the new ship.
Overall it looks very similar to its sisters.  But wait!  Is that a WATER slide I see?  Why yes, yes it is!!!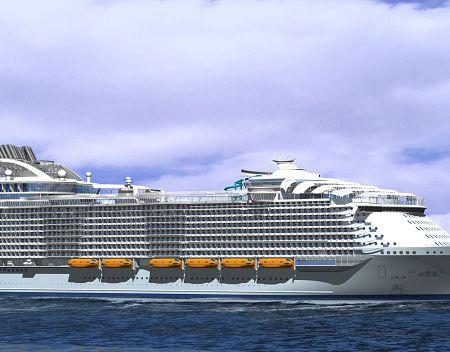 The cruise gods have answered my prayers.  We have sailed with Royal six times, and while the kids love the H2O zone of the Oasis and Freedom class ships, they want a waterslide.  And it looks like they are going to get one!
Now we will wait to see what other surprises Royal has in store.    Hopefully we will get more details about this beauty and what they have planned Quantum class ships soon!