Steeped in history and marinated in culture, Ottawa is a fabulous city. I know you don't need a list of fun things to do while you're there, but I'll give you one anyway.
Here are five cool things to see and do in Ottawa this summer.
Canada Day – July 1st is coming and being the capital city, Ottawa is always the place to party on Canada Day.  This year, however, there is an added draw to Parliament Hill; a royal visit by newlyweds, William and Kate.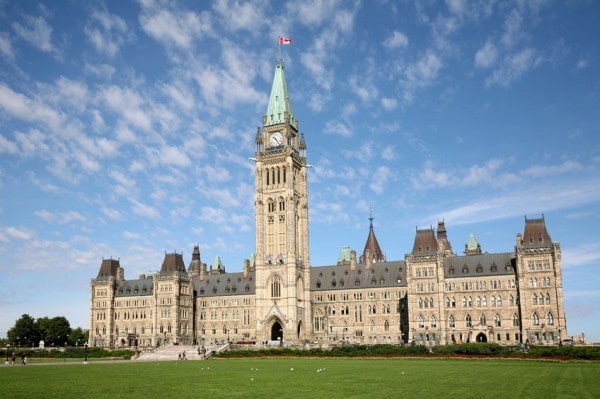 If you didn't make it to London for the wedding, you can still grab a glimpse of the world's most sought-after couple.  As part of their first official trip as the Duke and Duchess of Cambridge, Katherine and Wills will join in the Canada Day celebrations in the capital region.  People are buzzing with excitement. 
Denise LeBlanc of the National Capital Commission says, "I think we'll see a very full Canada Day – if people are thinking of coming, I would suggest booking sooner rather than later, because they may be out of luck."
Byward Market – Parliament Hill is a majestic sight but the city's heart is in the Byward Market.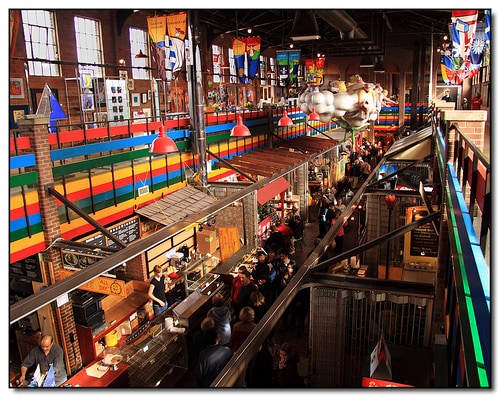 Enjoy shopping for fresh produce, folk art and crafts in the outdoor farmer's market.  Brows the shops, savour the restaurants and experience the street performers.
The Byward Market offers the very best of everything.  It's a food lover's dream, and I am a food lover.  You can shop for artisanal cheeses, delicate teas, and sinful baked goods, then recapture the candy of your youth with a visit to Sugar Mountain.  Round the trip out with a visit to the Beaver Tails stand (so yummy, I could eat a dozen) and you've had yourself a good day.
Capital Hoedown Country Music Festival – Ottawa may not be the first place that leaps to mind, when you think of country music but the organisers of the Capital Hoedown are fixin' to change all that.
August 11th-13th, the city plays host to the largest country music festival in North America.  There are some huge names in the line-up, including: Carrie Underwood, Kenny Chesney, Rascal Flatts and Miranda Lambert.  If you're a country music fan, Ottawa is the place to be this August.
Torchlight Shakespeare – From July 4th to August 20th, A Company of Fools presents Antony and Cleopatra.
Torchlight Shakespeare takes place in parks across the city and begins at 7 p.m., six nights a week (they've got their Sundays off).  The cost of admission…well, there is not cost of admission.  It's a "pass-the-hat-pay-what-you-can" situation.  The suggested donation is $10.
Add some culture to your holiday with this edgy, comedic take on one of Shakespeare's most infamous tragedies.  Check their schedule to find the performance that fits into your summer.
Lady Dive Amphibus – This may be the coolest way to play tourist for a day and see the sights of Ottawa.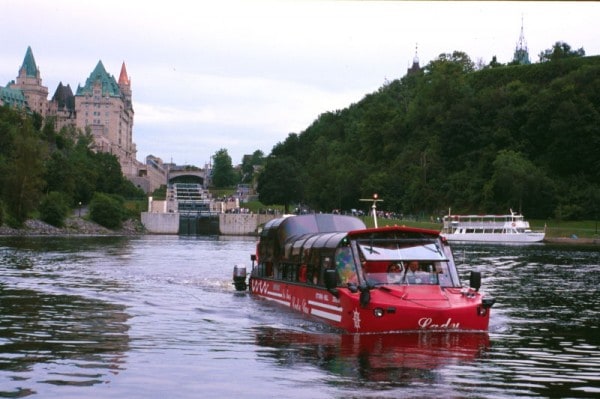 A beautiful city, Ottawa boasts historic streets and impressive architectural highlights like, of course, parliament.  But, with the Ottawa River and the Rideau Canal running right through the downtown, there can be no doubt that the waterways play an important role in the city.
So, the best way to see the capital is on a tour bus that doubles as a tour boat.  The amphibus is a boat on wheels that tours you around Ottawa by both street and waterway.  All the while, knowledgeable and entertaining guides impart the city's history and culture through funny and amazing stories.
Ottawa is a fantastic city.  I'd up sticks and move there, if I could.  The city overflows with museums, art galleries, ridiculously good restaurants and world class hotels.  There is no shortage of reasons to visit Ottawa.  I've just given you five you might not have known about. – Jen R, Staff Writer