Keystone Resort has long been known as the place where kids roam free, but now families have even more of a reason to book a vacation with the top-notch ski resort: during the entire 2013-2014 ski season, all kids ski free!

This isn't just any kids ski free offer. With no blackout dates (available holidays and all season weekends), no lift requirements for adults, and only a two night stay required to cash in on the offer, it is said to be the simplest and most valuable kids ski free offer in existence. In fact, Keystone is so confident that their deal is the best in the industry that they have committed to purchasing hula hoops for an entire school if a family can find a better deal somewhere else.
"Keystone has pulled out all the stops when it comes to the best family ski experience," John Buhler, Vice President and general manager of Keystone Resort said in a recent press release. "With the re-introduction of the simplest Kids Ski Free offer on the planet, we're letting families travel as their schedule allows, granting them convenient and affordable access to our world-class resort and taking Keystone's commitment to families to the next level."
At Keystone, skiers and riders of all ages are offered a wide range of activities and attractions, including paddle boating on the Lake in the spring and summer, ice skating in the winter, a beach where kids can play in the sand and a fenced corral where kids can climb and be wild and free.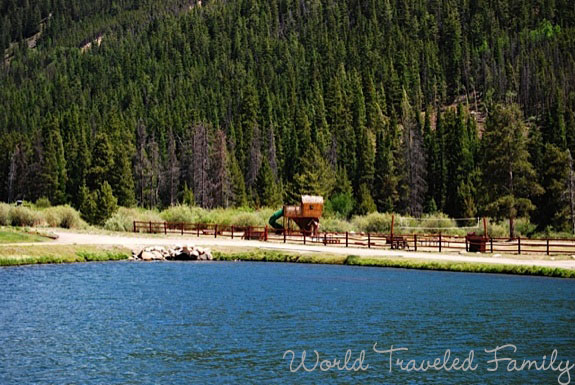 Keystone will also be introducing the first-ever family ski trail, the Schoolyard, this season. Featured on the resort's signature green cruiser, Schoolmarm, the trail will be designed to cater to skiers and riders of all ages and skill levels while also promoting on-snow progression with specialty features like the Rockin' Rollers, Magic Moguls and Tornado Alley. Ski parades with Keystone's mascot, Ripperoo, will also take place throughout the week to aid in on-snow progression.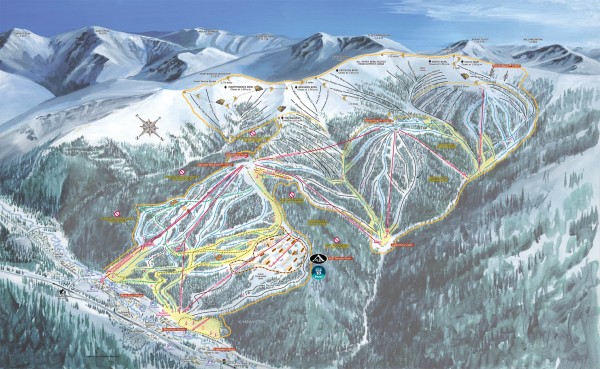 Families can either book three consecutive days of ski lessons for their children and be guaranteed the same instructor, or they can participate in Mom, Dad and Me Lessons, where the entire family will take lessons together. Camp Keystone also offers a designated lift and teaching area at the Mountain House base where special theme days and instructional games keep children engaged in the lessons to promote more on-snow time.
There will also be various family programs, like the weekly Kids Apres gathering, a Sunday morning Ripperoo Brunch, a mountaintop Snowfort, and the fourth annual Kidtopia program. Families can also spend time at any one of the dining locations throughout the Resort. At the Der Fondue Chessel at North Peak, Swiss and Bavarian charm abound. Sleigh rides and dinners pull families to an authentic, rustic cabin homestead where guests enjoy stories told by the wranglers and hearty, comfort-filled meals. Those looking for finer dining can head over The Ranch, the Ski Tip or the Alpenglow Stube, where locally-sourced foods and quaint mountain views give guests one of the best Colorado experiences in existence.
If skiing isn't your thing, maybe you'd rather spend time out on the golf course. Or, you could go biking, hiking or riding horseback along the picturesque trails. Families that are a bit more adventurous may also enjoy white water rafting. And if all that isn't enough for you and your family, you can swing through any one of the neighboring towns and attend various festivals, concerts or events (availability may vary, depending on when you visit).