While in Colorado for TBEX in June I had the pleasure of staying at the Keystone Lodge & Spa. Located about 70 minutes from Denver, this six-story hotel is in Lakeside Village, adjacent to Keystone's lake, village, and conference center.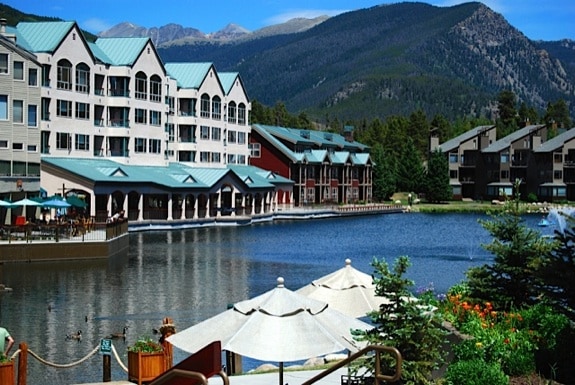 If you have never been to Keystone it is a small ski town surrounded by the Rocky Mountains.  Because I was visiting in the Summer I had the pleasure of enjoying some of the most incredible views unobstructed by snow.  It didn't matter where you were standing, every view was breathtaking.
My standard room at the Lodge & Spa came equipped with 2 queen beds, a flat screen TV and a small sitting area. The decor was 'cabin chic'.  All rooms include complimentary in-room wireless Internet, fitness center access,  robes and a CD alarm clock.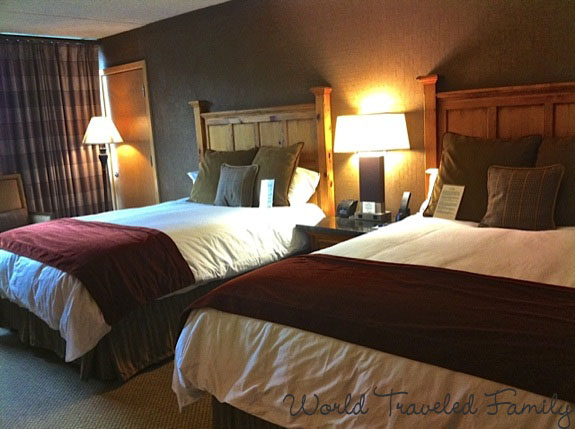 An all-service resort, there are lots of restaurants and shops within walking distance of the resort.  The center piece of the complex, however, is undoubtedly the Lake.  Best known in the Winter as 'the largest outdoor Zamboni-maintained ice rink in North America', this massive body of water is also used for paddle boating in the Spring and Summer.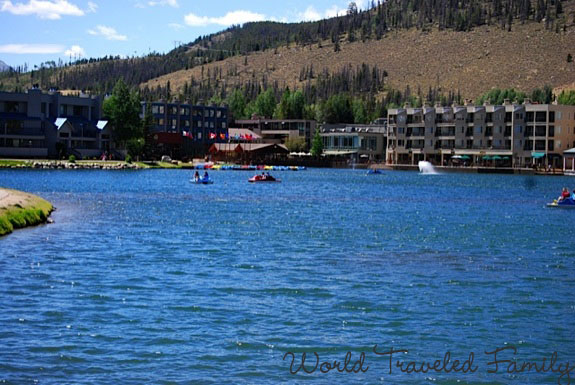 Plus, it has a shallow area with a beach entrance for the little ones to play in the sand.  I wouldn't necessarily swim in the lake, but there is a pool on the other side of the resort that would do the job if you wanted to cool down.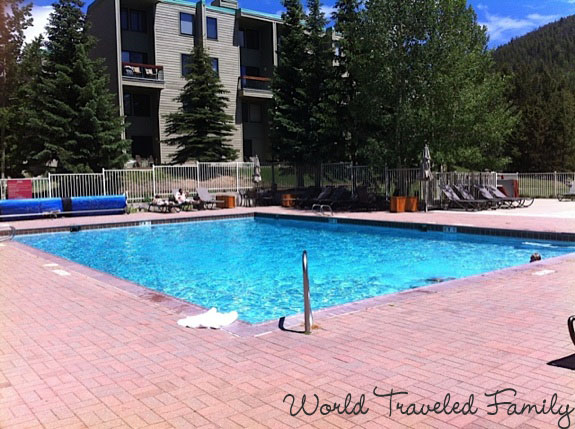 For kids, the complex at the Keystone Lodge & Spa has an arcade and a climber close at the far end of the property.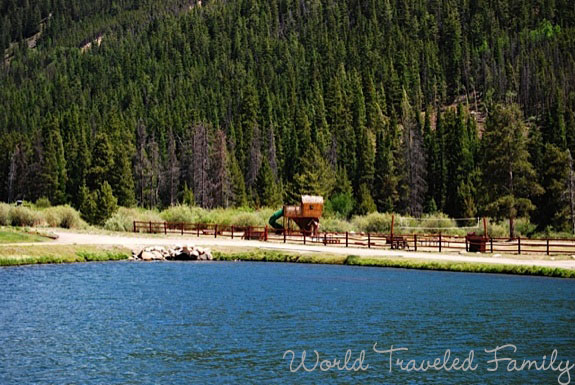 Families who like to stay active will love Keystone.  You can go  horseback riding, hiking, biking, white water rafting, golfing or just take the lift to the top of the mountain to enjoy in the incredible views of Lake Dillon, the Continental Divide and Ten Mile Range.
In the Summer there are lots of festivals and concerts in neighboring towns. I visited Breckenridge (20 minute drive) and attended their 'Horsing Around Family Fun Day', which had lots of activities set up in the middle of the town for visitors of all ages.    All of the kids were panning for gold, making crafts and enjoying pony rides.  It was definitely a great afternoon.
Because this was my first trip to Colorado, I was completely taken back but the beauty of this area.  It is definitely worth adding to your bucket list.  Regardless of where you are headed or how long you plan to stay, there are always lots of options for vacationers from National Parks to town hopping.
In addition, families looking for a bit more space, may also consider Condos in the same complex that offer studio units all the way up to units with 4 bedrooms.
Because I was attending a conference, my family wasn't travelling with me for this trip.  It is however, the perfect family destination for those who like adventure, .  I look forward to bringing my boys here in the near future to show them how beautiful Colorado is and all that it has to offer!  For more information on what Keystone has planned for kids please visit their Kidtopia page.
Tips:
A rental car is a must if you want to see the area.
Drink lots of water and don't plan a lot for the first day as your body may need time to adjust to the elevation changes.
Pick up pamphlets at the reception desk.  There are so many fun attractions in the area that aren't advertised online.
Don't over pack your itinerary.  Leave time to stop in the small towns you drive through as you are travelling from one destination to another.
---