If rumors are true, Disney World's lavish Grand Floridian Resort & Spa, is about to become bigger!

The Orlando Sentinel is reporting that the entertainment giant submitted a permit application to the South Florida Water Management District describing a six- to seven-story, T-shaped building that will be connected via a covered walkway to the existing Grand Floridian. The Victorian-themed hotel, which is located next to the Magic Kingdom, has standard room rates that begin at $440 a night.
While no construction timetable was provided, Disney spokesperson Bryan Malenius said,
"At any given time, we have numerous projects in various stages of development across our resort.  If a project comes to fruition, we will share details when it makes sense to do so for our business."
Tim Krasniewski, publisher of DVCNews.com, a news website for Disney time-share owners believes the new addition may be used for Disney Vacation Club time shares.  "It has all the markings of it."
In 2009, the 15-story Bay Lake Tower, was built as an addition to Disney's Contemporary Resort, another high-priced Disney hotel by the Magic Kingdom.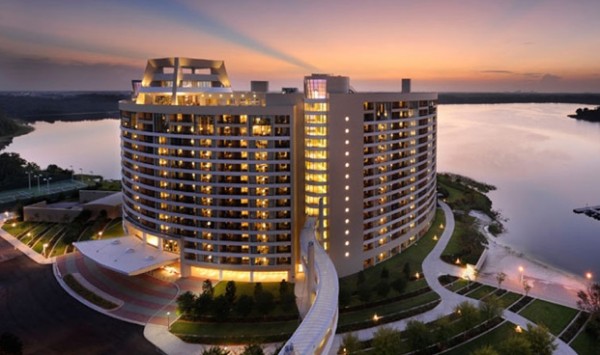 It has also been noted that Disney has a history of keeping its time-share projects quiet for as long as possible, so they don't weaken sales at already-open properties. Talk about the Bay Lake Tower plans didn't happen until nearly two years after breaking ground on the project.
Disney is currently peddling units in three open time shares at Disney World — Bay Lake Tower, Disney's Animal Kingdom Villas, and Disney's Saratoga Springs Resort & Spa — as well in an under-construction resort in Hawaii dubbed "Aulani." That project, the first major resort Disney has built that isn't tied to a theme park, is scheduled to open in phases beginning this fall.
While we look forward to hearing what the plans will be for the expansion, if Disney is true to form, that may not happen for years to come!
Photos VIA Mickey Extreme