A couple years ago while on vacation in Aruba, I came across a tote that I only bought because I liked it's pattern.  Quickly though, it became my go to bag for trips to the beach, my parents house or anywhere that I needed to go where I had to bring a lot of stuff.
resienthel's XL shopper is just that – an extra large bag(18 by 27 inches) that will carry everything you need from a shopping trip to the day at the beach.  It is made of a sturdy waterproof canvas that you can wipe down if it gets dirty and has adjustable straps for different carrying configurations.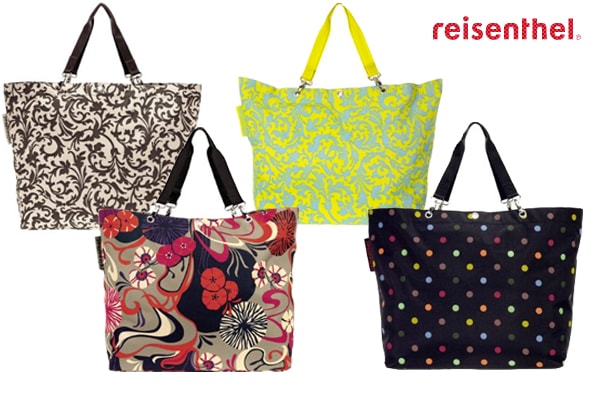 When you vacation with 2 kids you need to tote a lot of gear  – especially if you are sailing a cruise boat.  This bag holds large 3 beach towels, a change of clothes for both my boys, sunscreen, a snack bag and an extra top for both my husband and I.  It also fits over the handles of my travel stroller so we don't have to lug it around if it's fully loaded.
At just $30, I highly recommend this bag to anyone looking for something that is durable, fashionable and lightweight.