While in New York City attending a conference a few months ago I had the pleasure of staying at the Sheraton New York Times Square.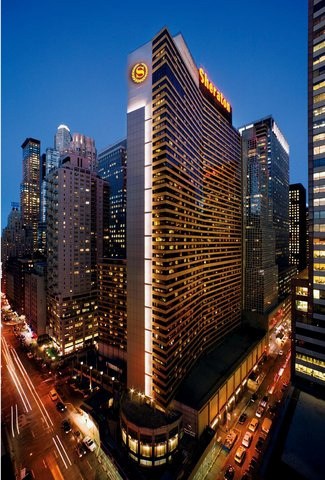 Located at 7th and 52nd street, the Sheraton is conveniently positioned on the 'E' line, which comes directly from JFK airport. Instead of paying $55 dollars for a taxi to get into the city, I rode the airtrain and transferred onto the subway at Sutphin Station and took it into Manhattan for $7.50. And as luck would have it the hotel was at the top of the stair when I came out of the subway. Perfect AND the money savings(there and back) allowed me enjoy a nice dinner out while I was in the city!
I have stayed at many hotels in the last few years while attending events and conferences in Manhattan and am always a little nervous of the classic hotels because many of them are starting to show their age.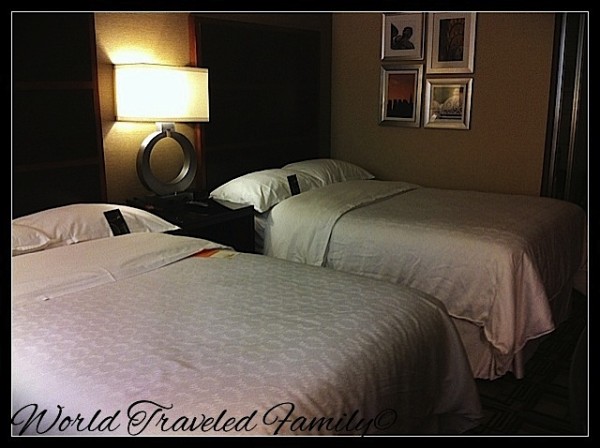 Built in 1962, the Sheraton has definitely been kept up over the last 50 years. In fact, all of their 1,781 rooms were recently renovated to include Wi-Fi, 37" flat-screen HDTVs, plush bedding and coffee machine with Starbucks™ coffee. A little different from other hotels I have stayed it, it also had a full wall working space as opposed to a desk or hutch.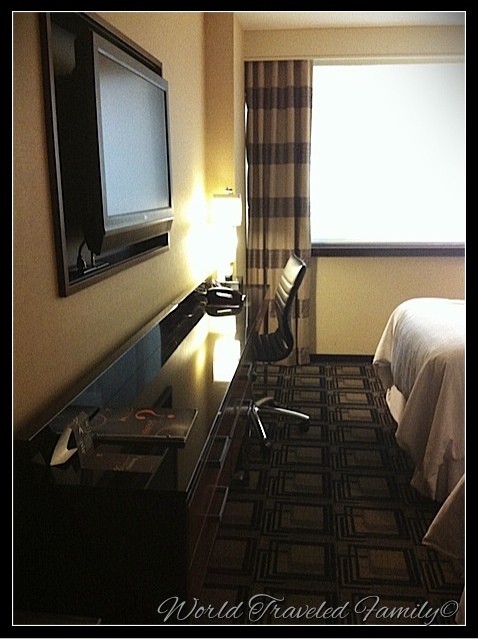 The room was average size for Manhattan and it overlooked the city, which was nice at night.
The Sheraton New York was modern, clean and convenient to everywhere I needed to be for the weekend.
It is ideal for couples enjoying a weekend away, business travelers or families looking for a location central to everything. Complimentary cribs are available and pets are welcome. Small pets weighing less than 40 pounds are welcome at the Sheraton with one requirement, that they remain on a leash while in public spaces.
My stay at the Sheraton New York was very nice and I would definitely return if traveling for work or with my family.
---