Disney•Pixar is set to debut their fantasy adventure film Brave on June 22, 2012, but beginning in mid-May, Merida, the film's feisty teen will be coming to Disney Parks in an all-new character greeting experience.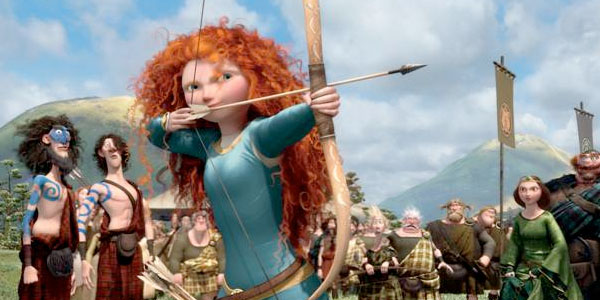 The Disney Parks Blog reports that,
At Magic Kingdom Park, Merida will appear in Fairytale Garden in a setting inspired by her Scottish Highlands home, where young guests will be invited to engage in archery lessons and other activities until it's their turn to meet her. Also joining the Merida are three mischievous bear cubs, whom fan will learn more about when "Brave" debuts in theaters.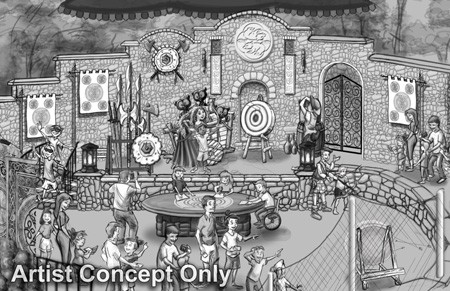 At Disneyland in California, Merida and the three playful bears will find a home away from home near "it's a small world" in Fantasyland, where guests will also be able to participate in activities inspired by Merida's story.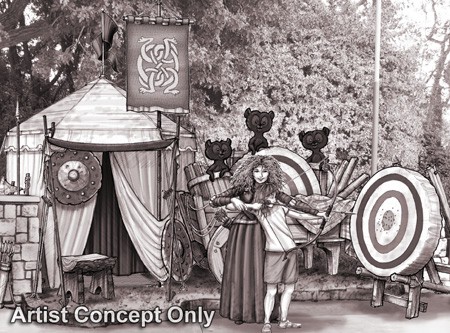 Creative Director Reed Jones says,
"These new play and greet experiences at both parks will immerse our guests in 'Brave,' giving them the opportunity to be a part of Merida's Scottish clan. And we're all excited to have the bear cubs join Merida with their silly antics, creating a whole new way to bring our beloved Disney Characters to life."

"Regardless of where they find Merida," said Reed, "Guests are really going to fall in love with her and the bears."