Whether you are travelling as a family or for a couples weekend, its important to have a good tote that will hold all of the gear you will need when leaving the hotel for the day.  My go-to back for the last 5 years has been my reisenthel XL shopper.  I picked it up in Aruba during a cruise and have used it on every trip we have taken until this year when I replaced it with reisenthel's travel e1 expandable bag.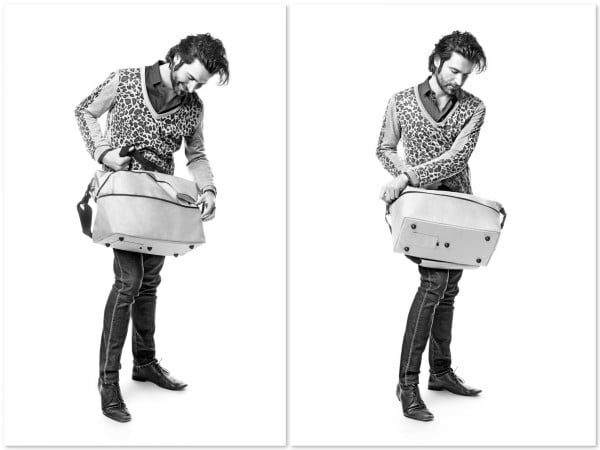 Similar to my XL shopper, the travel e1 is a generously sized tote that is made of reisenthel's sturdy canvas.  What makes it better for my family is that it has a zipper that allows it to expand to almost double it's size when you need it to hold lots of supplies.  It also has a zipped closure to prevent your valuables from falling out or being seen by passers-by.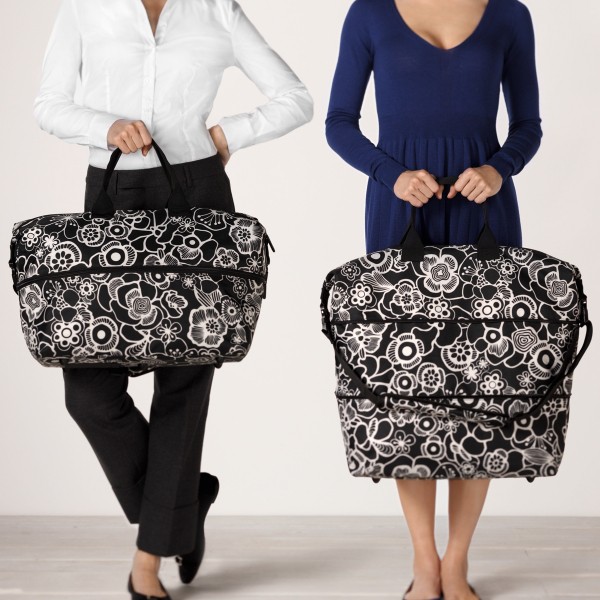 While away in the Caribbean recently this bag was a lifesaver because it was able to store everything we needed for a day out including 4 beach towels, sand toys, my camera and a snack bag.  There is also a side pocket for smaller items and a hidden pocket, which is located on the bottom of the bag to hold room keys or id.
On the way down I loaded it up with the boy's blankets, a bag of activities for each one, 2 iPads, a Macbook and two snack bags.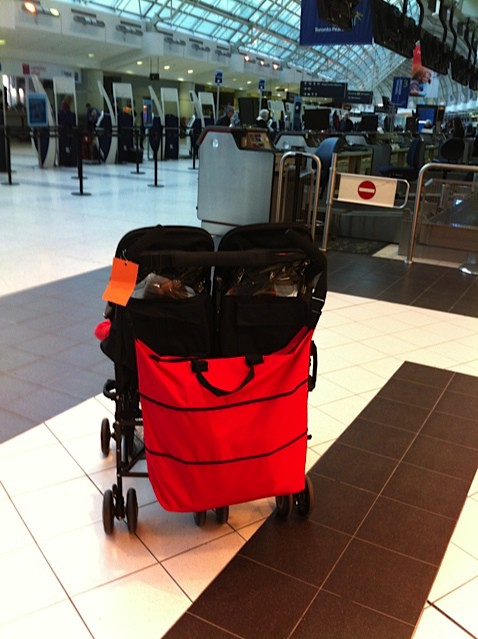 The shoulder strap is adjustable to allow it to hang perfectly off the back of the stroller whether the bag is empty or fully loaded.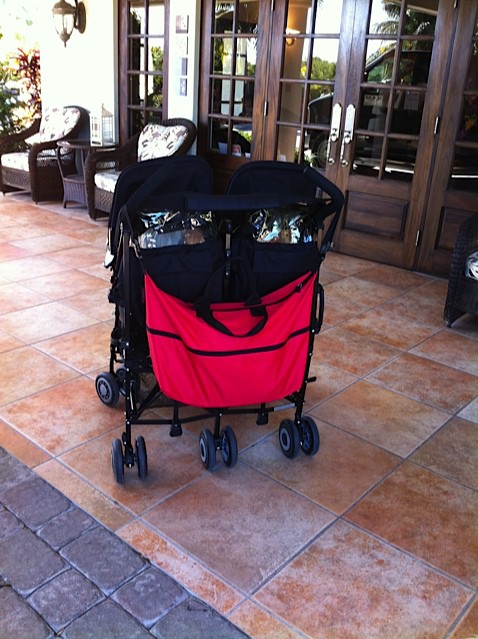 In addition we have used it a couple times as an overnight bag because it holds enough clothes for the whole family if we are just going away for one night.
This bag comes in 4 fabrics; red, black, silver and fleur black so there is something for everyone.  I like the red because it stands out so I can spot it right away.  Priced at $55 the travel e1 bag is a great durable choice for travelers looking for a bag that will carry everything and last more than one getaway!