For as long as I can remember Barbie has been an icon for girls of all ages.  Since her debut in 1959 the ambitious figurine has had more than 80 careers, 43 pets and has been re-invented more than 1,000 times.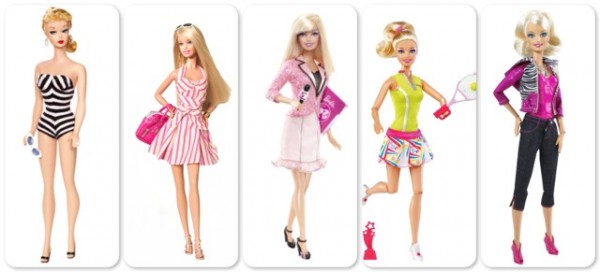 On Monday Royal Caribbean International, in partnership with Mattel, announced the pop culture icon will come to the high seas for the very first time to invite girls to see what happens when Barbie becomes a part of their cruise vacation. The all-new Barbie™ Premium Experience, available exclusively on Royal Caribbean ships, is making its stylish splash aboard the cruise line's entire global fleet of 22 ships starting in January 2013 on select ships and rolling out to the remainder of the fleet by March 2013.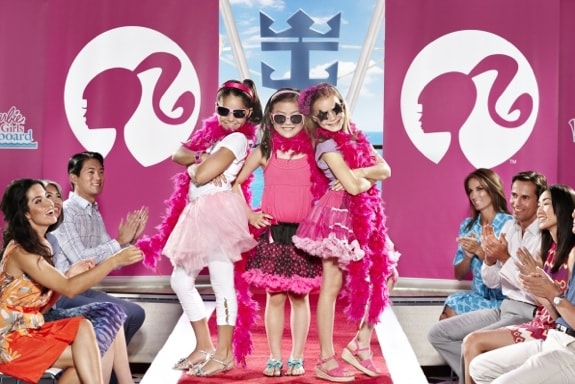 "Barbie remains the most popular doll of all time and a powerhouse brand among girls of all ages," said Lisa Bauer, Senior Vice President, Global Sales and Marketing, Royal Caribbean International. "She is everywhere girls are today, so it only makes sense that girls can now find her at sea exclusively aboard Royal Caribbean's fleet of world-class ships."
The partnership with Barbie will encompass a host of activities in the cruise line's award-winning Adventure Ocean youth program as well as a Barbie™ Premium Experience. Girls participating in the Adventure Ocean youth program can be part of the complimentary version of the Barbie program. The experience offers Barbie Movie Night, Barbie Story Time and other complimentary themed activities, plus Barbie movies on their stateroom televisions.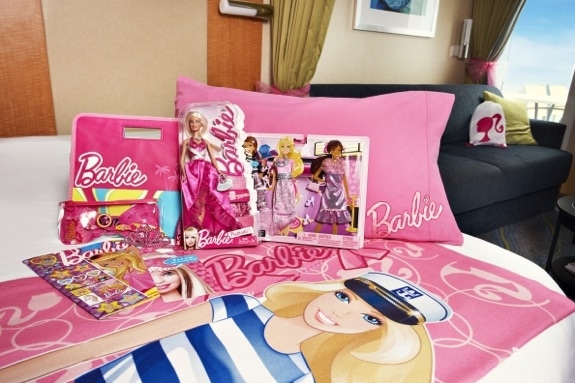 The Barbie™ Premium Experience is the ultimate indulgence for Barbie enthusiasts. Girls can enjoy staterooms decorated in the iconic doll's signature style as well as exclusive, themed activities throughout the duration of their cruise – from an invitation-only tea party and mermaid dance class to a fashion design workshop and Barbie Girls fashion show.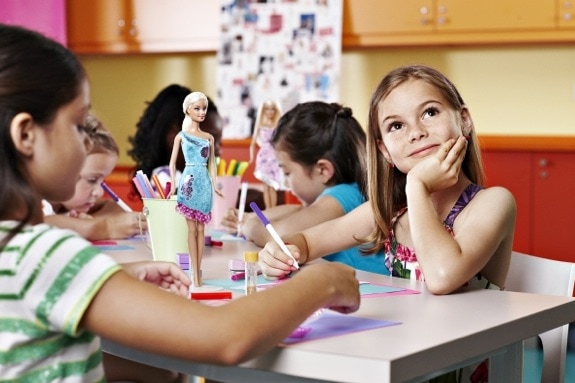 Highlights of the Barbie™ Premium Experience include:
A Barbie stateroom, adorned in the doll's signature style and featuring keepsakes such as a Barbie® doll and fashions, blanket and pillowcase, tote bag, toothbrush and toiletries bag. From the moment they step into their staterooms, girls will be drawn into Barbie's distinct world of style – and of course, pink!
Tiaras & Teacups party, an invitation-only affair, featuring a whimsical palate of pink pastries and pink lemonade served on dainty dishes all while having fun learning tips on table etiquette.
Mermaid dance class where girls can shimmy and shake while learning the latest dance moves from the hit movie Barbie™ in a Mermaid Tale 2.
Fashion Designer workshop where girls can channel their inner fashion designer with Barbie inspiration boards and sketch materials. Girls also will have the chance to sketch and create their very own Barbie doll fashions.
Fashion Show where girls can dress up to walk a pink carpet to the admiration and applause of their family and friends. Girls also will have the chance to perform their amazing dance routine as well as display their Barbie fashion creation. It's the ultimate celebration of a truly memorable experience with Barbie and Royal Caribbean.
"Barbie is truly a lifestyle brand that is part of a girl's world from her bedroom to playroom, computer to closet," said Lori Pantel, Vice President Barbie Global Marketing. "We're excited to extend that brand experience to family cruise vacations with a fantastic partner – Royal Caribbean."
Families interested in learning more about the Barbie™ Premium Experience can visit www.royalcaribbean.com/Barbie .