"Because we know that sometimes all you need is some peace and quiet for a more pleasant journey with us."
That statement can now be found on the website for AirAsia, a low-cost airline in Southeast Asia with hubs in Malaysia, Thailand and Indonesia. This "peace and quiet" is offered to their passengers courtesy of the airline's new "quiet zone" – a section of seating that is "exclusively for guests age 12 and above." AirAsia is now the second airline in Southeast Asia to offer this seating to their passengers.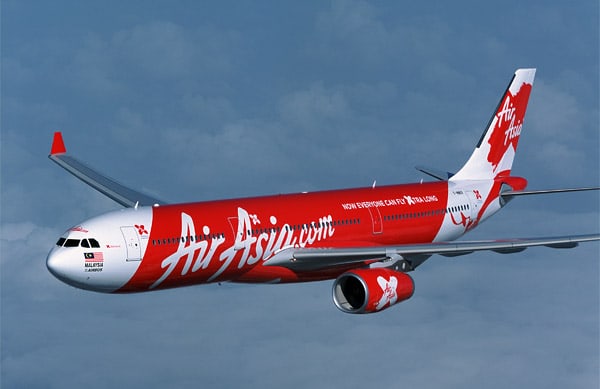 The seating, which is offered to guests at no additional cost, includes the first 7 rows on the plane. Separated from the rest of the seats by lavatories and bulkheads, this cabin generally contains only adults anyway, but flight guests can now rest assured that there will be no children in this area of the plane unless seating a child there is "necessary for operational, safety or security reasons."
In theory, it may seem like a great idea for flight guests who just want some peace and quiet, but will it really grant them a peaceful flight? George Hobica, founder of Airfarewatchdog.com says not necessarily.
"Logistically, it's a nightmare for an airline to allocate certain seats for certain people," Hobica said. "The last time they had to do this was back when there was smoking and non-smoking sections. Even if you were just one row away from the smoking section, you still got the smoke and you'll still hear the screams…if the child has strong lungs."
And it's rather improbable that something like this would work in the United States.
First of all, there's the fact that most U.S. domestic flights have just a single, continuous economy cabin. Then there's the issue of possible backlash from parents.
"It's already hard enough for families to find seating together so this would take another chunk out where they have fewer seats to choose from," said Brett Snyder, writer of The Cranky Flier blog. I think you would see some family groups up in arms and would probably see some lawsuits…it would be ugly."
Snyder says he can see both sides of the issue. Just last week, he and his wife and 8-month-old son were flying from Hawaii to California after a vacation. Try as they might, they just couldn't get the little guy to calm down. Snyder became so concerned that he was bothering the passengers around them that he offered to buy them a drink. But he says that most of the passengers seemed to be sympathetic to his situation. This is consistent with his own observation that it's the passengers who aren't even trying to comfort their children that get underneath everyone's skin.
"As long as the parent is trying to do something to soothe him and rock [the baby], then I think generally there's a fair bit of tolerance," Snyder said. "Don't ignore your kid. It's amazing to me that people do that."