While in the Detroit area a couple weeks ago for a quick vacation our family visited the Ford Campus, which incorporates 5 attractions including The Henry Ford Museum, Greenfield Village, the IMAX Theater, Henry Ford Rouge Factory Tour and the Benson Ford Research Center. If you visit their website discounts are available for guests who would like to combine admission to more than one attraction.  Only in the city for a couple days we chose to just do two.  On our first day we took in the Henry Ford Museum.  On our second day we came back to check out Greenfield Village.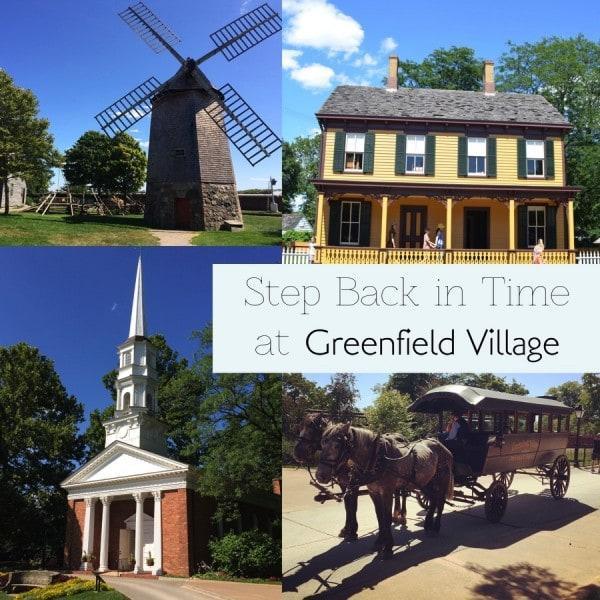 As soon as you walk through the gates you are taken back almost 300 years!  This small town incorporates 16 streets and more than 80 buildings that were moved to the property to give visitors a look at a time gone by.
There is a lot of ground to cover so make sure you wear comfortable shoes, a hat and lots of sunscreen.
One of our first stops was the Ford House that was built in 1861 in Springwells Township, Michigan.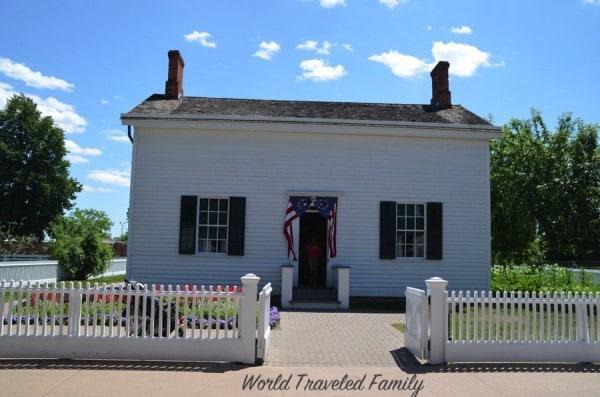 This was the childhood home where Henry Ford grew up with his five brothers and sisters.  For 18 months he sent people around the country looking for the stove that was like the one in the home.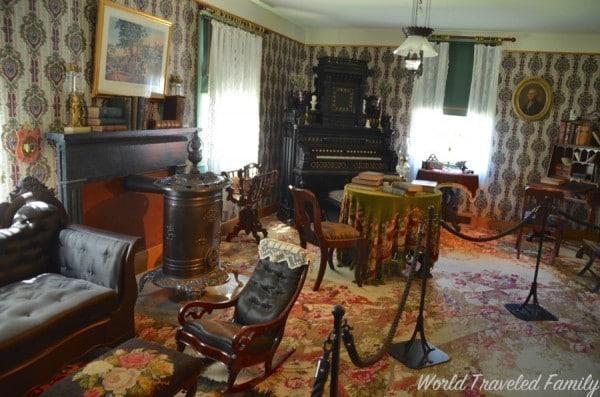 Just a few steps from there sits a replica of the Bagley Avenue Workshop where Henry Ford spent many house building his first car – the Quadricycle.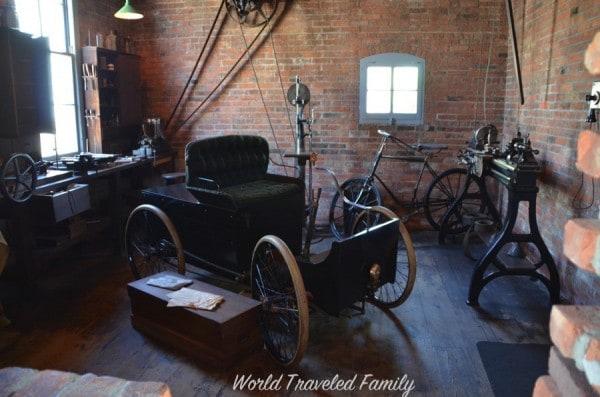 Many of the streets are lined with shops like the ones you would see a century ago, and small museums set up to pay tribute to some of America's longest standing corporations.  The Heinz House takes visitors through the history of the famous ketchup maker, noting that the company rose to fame in the mid 1800s with horseradish, relish, preserves and celery sauce.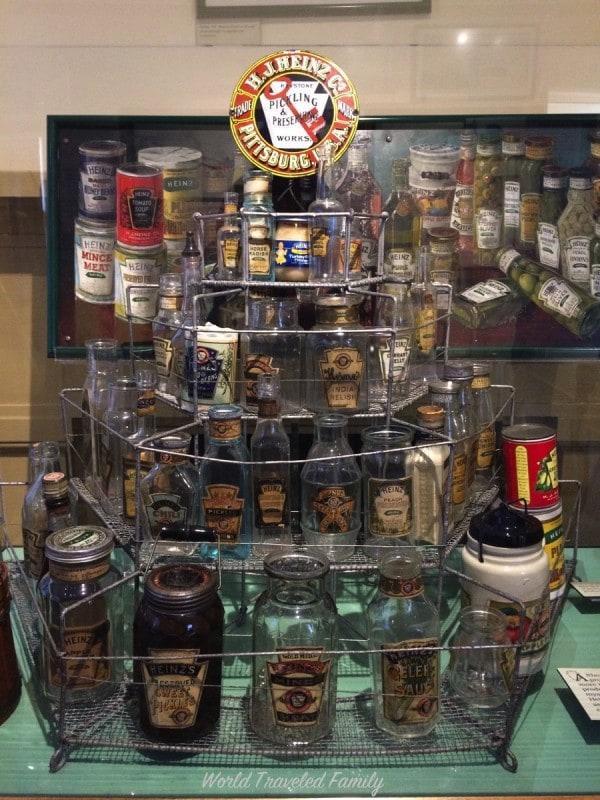 Thomas Edison and Henry Ford were very close friends.  The pair were neighbors in Fort Myers, Florida and they worked together on new technologies so it's very fitting that there is section of the Village dedicated to Edison and his inventions.    Built in 1929, the replica of Edison's Menlo Park Laboratory is made up of two floors.  The museum staff on hand in the building were very good at bringing the memory of Edison to life.  They demonstrated his phonograph, and told a few stories about the inventor and his relationship with Henry Ford.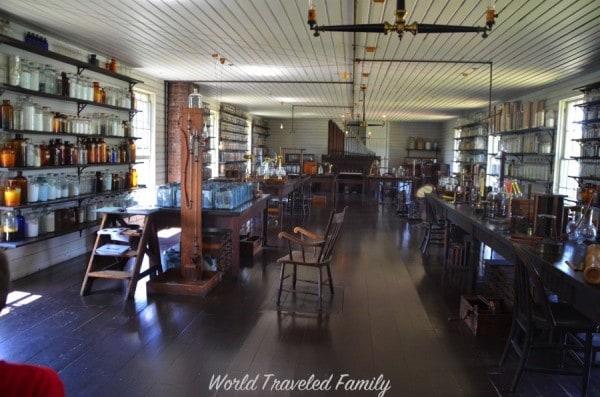 Across the street was Sarah Jordan's Boarding House.  Built close to Edison's Menlo Park Campus in New Jersey this house was one of the very first to be wired for lighting.  That was likely because it housed all of the men who worked for Edison.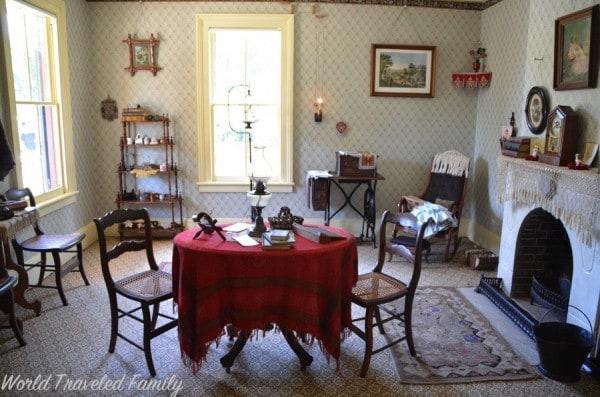 There are also quite a few residences that show how families in different income brackets would live.    At the end of the village sits the Daggett Farmhouse.  Samuel Daggett built this timber flank house of hand-hewn lumber on a 40 acre farm in Coventry (now Andover) Connecticut in 1754.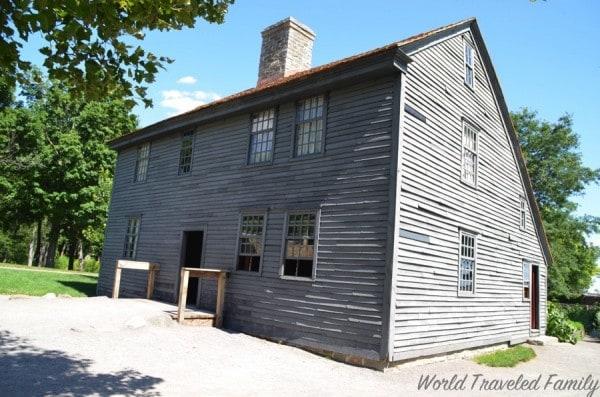 Anchored by a massive fire place, the Daggett Farm was home to Samuel, his wife Anna and their three children.
Beside the Daggett Farm sits the "Tower" windmill.  Moved to Greenfield Village in 1936, this historic Mill was originally constructed in the 1600s in West Yarmouth, Massachusetts on the north side of Cape Cod.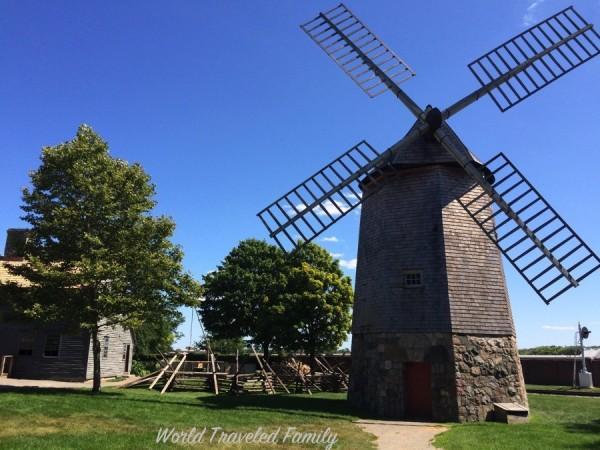 Just down the street site the Noah Webster House.  Built in 1823 in New Haven, Connecticut this home was built for Webster's retirement, but instead he wrote many of his publications here including the American Dictionary of English Language, which was published in 1828.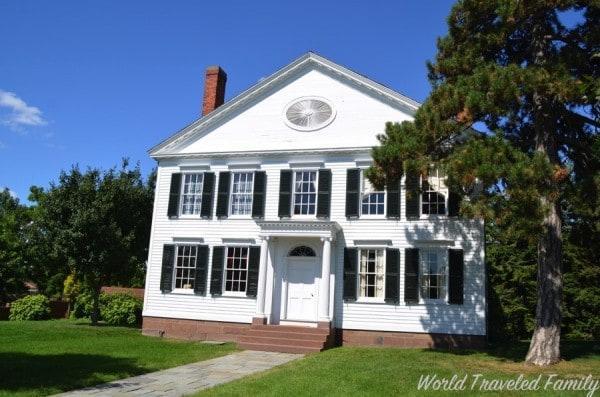 As you make your way through the village some of the homes are fully open and others are just viewable though plexiglass to keep the historic items safe.
One of my favorite buildings is the Martha-Mary Chapel, which was built on the property in 1929 by Henry Ford in memory of his mother and mother in law.  Today there are beautiful gardens out front, and couples can get married there!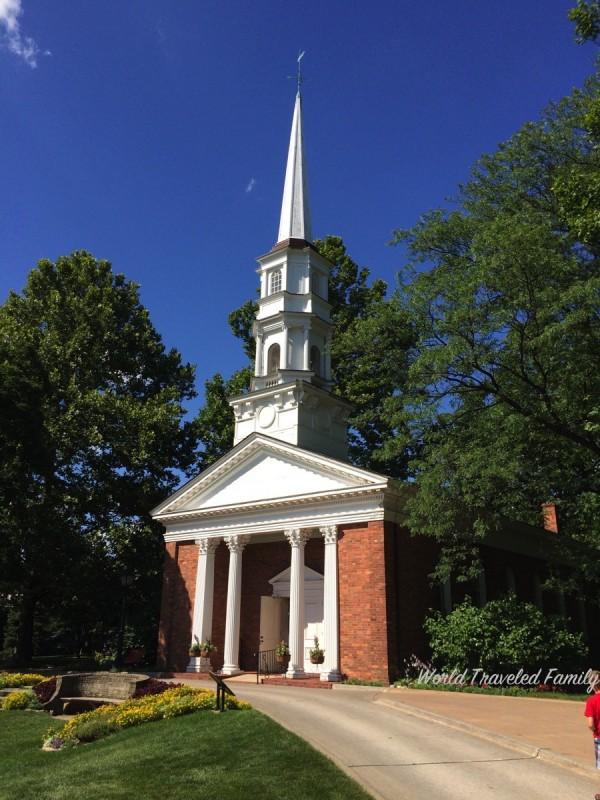 Parents who are travelling with little ones will be happy to know that there is playground just down from the church where kids can go wild.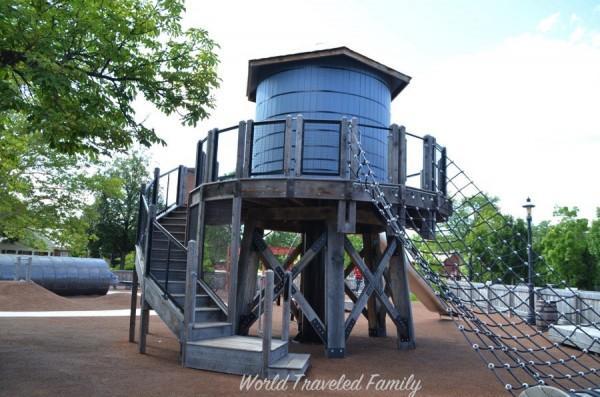 Designed in a steam punk style, there are climbers, a sprinkler for cool down and slides of all sizes.  There is also a Carousel($5/ride).  Visitors who are looking to see the village in leisure can take a single ride in a Model T car($5/per person) or grab the train and ride the entire circumference of the park for $5 per day/ per person.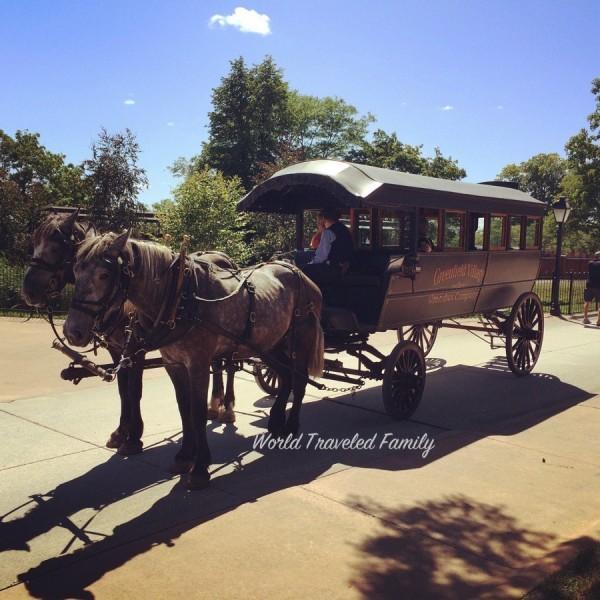 For more information on Greenfield Village please check out their site.