As a mom who traveled a lot when my boys were little, one of the biggest concerns for me when we would arrive at the hotel was what type of bed they would be providing for my kids.  Regardless of the hotel we were staying at a porter would often drop off a crib that looked like it had been used 500,000 times.  And in reality it probably had been used thousands of times.  I would bring my own sheets, but the plastic worn out mattresses always stressed me out.  For this reason I was excited when I came across Naturalmat's baby mattress topper.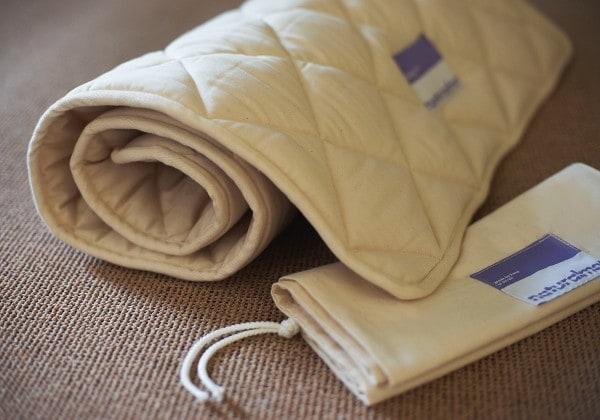 Designed with locally sourced lambswool to increase your child's comfort, this topper can also be rolled up and stored in your suitcase for travel.  Place it under your sheet between the mattress and your baby, and you will ensure that they have a soft, clean space between them and their bed.
I like that it is thin so it travels easy and doesn't add too much bulk to your baby's bed.