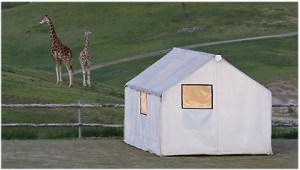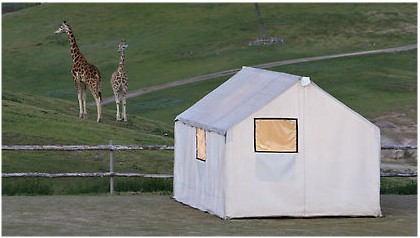 The San Diego zoo is making all the wildest fantasies come true, literally. Taking the zoo wilderness experience to the next level, the zoo has come up with a new sleepover package where children and adults can spent a night at the zoo safari park amidst the animals.
Called the San Diego Zoo Safari Park's 'Roar and Snore' sleepovers the experience is available for a variety of age groups. There are a number of tents of different price range and with different amenities spread out within the park to allow visitors to not only see the animals but also sleep with them.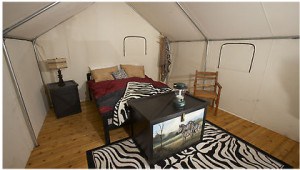 The tents accommodate minimum two persons and even have windows to keep a watch at the nocturnal activities of the animals.
The sleepover begins at 4.30 p.m. and ends 9.30 a.m. in the morning for the visitors. The dinner and breakfast buffet are included in the package and the participants also get to take a t-shirt as a souvenir of the wild experience. Participants also can take craft lessons and gather around the campfire for a group activity.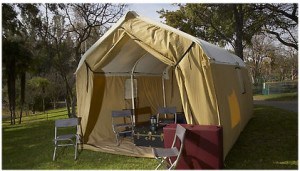 The zoo has designed different packages and tent options. There is the $220 tent available for members aged 12 and above which has electricity and is close to the elephant enclosure. This tent has a queen sized bed with sleeping bags and pillows provided.
There are other affordable options as well like the $140 shaded site for 12 years and above. There is a sleeping pad provided but visitors have to bring their own sleeping bags and pillows. The zoo has also different price range for kids 3 to 11 from $120-$160. Infants are charged $30. These pricing are in addition to the safari park entry fee.
With zebras, giraffes, leopards and elephants for company, the zoo sleepover experience is surely a unique way to get close to nature and get know the animals a little better.