Deciding where to take your family on vacation can be a stressful task for a parent who wants to ensure that  they are heading somewhere that has lots to do.
The Weather Network has listed their top 10 family friendly vacation destinations.  This list is filled with great options that offer excitement, adventure and education.
Here is the list!

San Diego, CA – San Diego is popular with families because it has great weather year round, is close to the beach and offers  a variety of attractions. The renowned San Diego Zoo, is famous for it's Wild Animal Park, which is home to 4,000 animals spread out over 100 beautiful acres. SeaWorld is a must visit with it's opportunities to get close to marine animals & aquariums  as is Legoland for a day of rides, shows and a cooldown at their huge waterpark.
San Diego is also home to many gardens, performing arts venues, and 15 major museums ranging from art to science to air and space to natural history or anthropology. balboapark.org offers lots of information about all of the attractions and lots of discounts as well.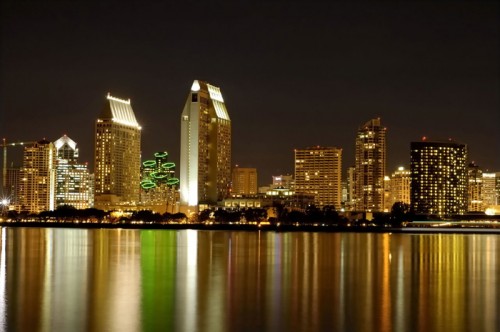 Orlando, FL – A family could visit Orlando 3 or 4 times in one year and not do the same thing twice. On top of being home to Disney World's four giant theme parks and two water parks, this kid friendly city offers dozens of other attractions for vacationing families like Seaworld, Universal Studios Orlando, Gatorland, and spring training for several Major League Baseball teams. Plus if you time your trip just right, you may be able to catch the shuttle launch at NASA's Kennedy Space Center, just 45 minutes away.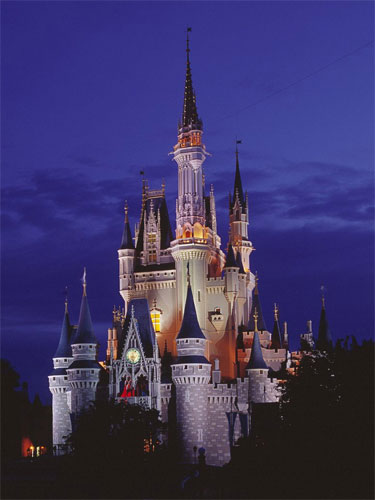 Yellowstone National Park – Established in 1872, Yellowstone National Park is America's first national park. Located across 3 states, Wyoming, Montana and Idaho, the park is home to a large variety of wildlife including grizzly bears, wolves, bison, and elk.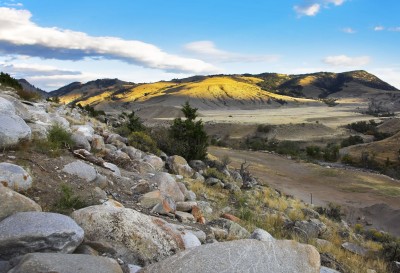 Kids ages 5 – 12 who will be visiting Yellowstone in person can become Junior Rangers. Children ages 5 and up can become a Young Scientist. An in-park science inquiry paper for ages 5 through adult is also available at Old Faithful and Canyon.
Hershey, PA – Dubbed 'The Sweetest Place on Earth', Hershey Pennsylvania is home to many attractions for families and couples. Visit Hershey's Chocolate World for an interactive tour-ride that explains how chocolate is made and ends with a sweet sample.  Families will also love ZooAmerica, Hershey Park, Dutch Wonderland and Hershey Gardens.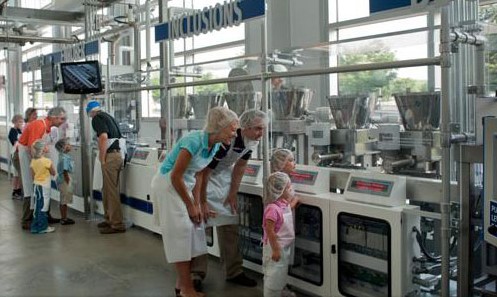 Atlantis, Bahamas – Paradise awaits your family at Atlantis. This amazing vacation spot, which is made up of 5 hotel towers and a townhome complex, caters to vacationers of all ages. There is a long list of activities for families including an expansive water park with a lazy river, Dolphin Cay and an Aquarium that lets you get up-close views of more than 50,000 marine animals from over 200 species.  Atlantis also features 21 restaurants and 19 bars and lounges offering everything from fine dining to quick-and-easy favorites.
Caribbean Cruises – A busy family looking to for an exciting vacation will love a cruise. On top of sailing on a luxury liner, each cruise line offers many activities, excursions and educational opportunities. A guided open-air tour through your favorite island will teach your kids more than they will ever learn at school as will a snorkel excursion to a crowded reef.
Parents can also take advantage of the babysitting services or kids clubs that many ships offer to enjoy some time together while at sea.

Maui – While Hawaii's 2nd largest island is home to more than 80 beautiful beaches, there's so much more for active families to do like biking, surfing, snorkeling.  You can spend the afternoon hiking Maui's Haleakala Crater — a dormant volcano — in Haleakala National Park or whale-watch in the winter. Maui also hosts the nation's largest tropical reef aquarium at the Maui Ocean Center and if you are up for an adventurous ride the scenic Hana Highway will keep you on your toes with it's 600 curves and dozens of one-lane bridges.
Washington, DC –  The capital of the United States is a beautiful city that is rich in history, architecture, and park land, most of which is open to the public year-round. A must-see is the Smithsonian Institution, a collection of more than a dozen museums, galleries, and the National Zoo – most of which are free!  Travel by water, bike or by foot to to explore Theodore Roosevelt Island, Turtle Park or The National Museum of Natural History and it's 125 million natural science specimens and cultural artifacts.
Estes Park, CO -Estes Park, Colorado, is home to the majestic scenery of Rocky Mountain National Park. This vacation destination offers a multitude of outdoor excursions for the active family.  Camping, fishing, climbing, biking, and wildlife viewing are just a few of the activities that will keep you busy.  Those who are more adventurous can white water raft the Colorado and Poudre rivers, ski down the north side of Sundance Mountain or hike the Rocky Mountain trails.  Regardless of what you plan to do at Estes park, bring you camera because the scenery is breathtaking.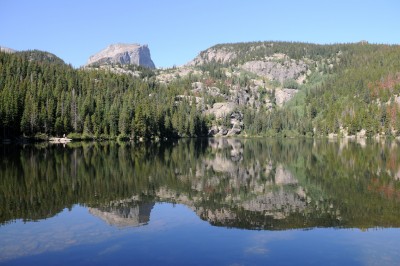 Myrtle Beach, SC – Myrtle Beach sits on a 60-mile stretch of Atlantic beaches from Little River in the north to Georgetown to the south.  It has been a top East Coast vacation destination for decades because it is at the center of it all, a budget and family-friendly destination. It's so family-friendly, many hotels have children's programs, family packages and play areas designed just for little travelers. And while the top attractions are the sunny, sandy beaches, Myrtle Beach offers lots of options to keep the whole family happy.  For dad there a 100-plus golf courses or 50 miniature golf courses for competitive families.  Myrtle Beach also has a number of amusement and water parks.
Family Kingdom features more than 30 rides including a thrilling wooden roller coaster and South Carolina's largest ferris wheel with one-of-a-kind views of the ocean. Splash down on our Log Flume, freefall 110 feet in our Slingshot Drop Zone, bounce a bit on our bumper cars or hit the Go-Kart tracks. Plus, Family Kingdom's oceanfront waterpark is just across the street.