When Harmony of the Seas debuts in 2016, it will bring with it many firsts for Royal Caribbean International.    The third ship in the Oasis Class line, Harmony will have room for 5,479 guests in 2,747 cabins and will measure 1,188 feet (362.15 metres) from bow to stern.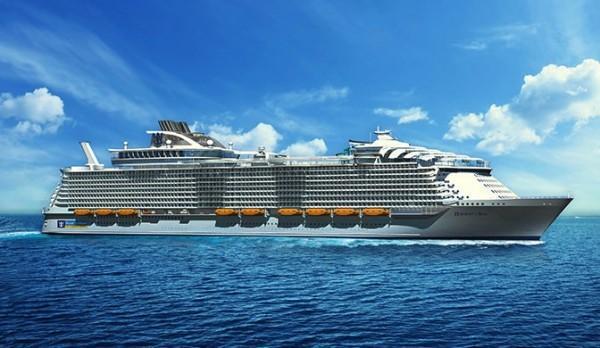 It will be the first Oasis class ship to get a Bionic Bar, have a two story Wonderland restaurant and a full waterpark!
Vacationers, however, will love that there will also be three waterslides called 'The Perfect Storm'.  Known as Supercell, Typhoon and Cyclone, the multi-story waterslides will twist and turn over Central Park before a champagne bowl swirls guests around as they descend towards their final big splash!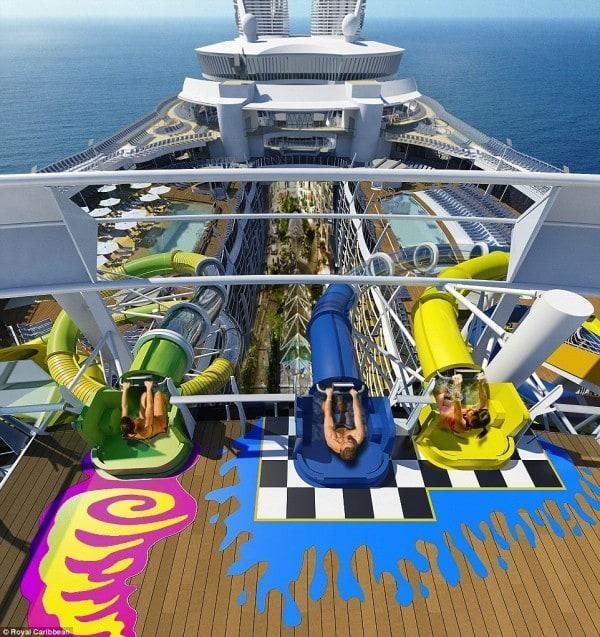 But more details about the coolest attraction have been revealed.  Thrill seekers can prepare for an adrenaline rush on Ultimate Abyss.   Till now, few details about this slide, and where it will be located on the ship have been sparse.
Now we can see from images in a new video that the entrance of the slide will be located at the back of the very top deck of the ship in between the two Flowriders.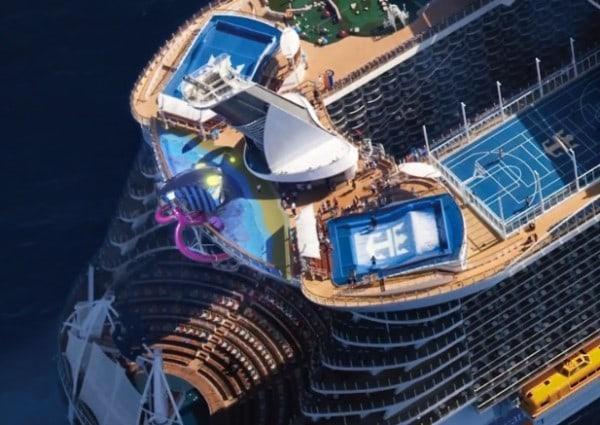 Guests will step onto a glass platform before jumping on a mat and spiraling down 10 stories to finish off on the Boardwalk.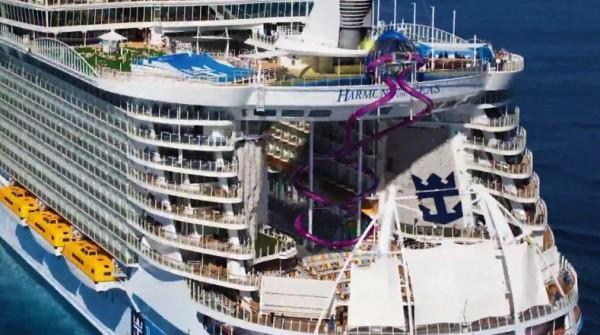 The tallest slide at sea, the Ultimate Abyss is actually 2 slides so you and a friend can race and see who can get to the bottom first!