One of my favorite things about the holidays is checking out the extravagant exhibits that the stores and hotels put together.
Over the past week the Four Seasons has been showing off some of their beautiful holiday displays from their hotels around the world.
From thousands of crystals to designer gowns, the chain goes all out to woo their holiday guests.  Here are some highlights!
At the Four Seasons Beverly Hills Wilshire,
"Big time drama unfolds as guests walk through the grand entrance where luxury and exuberance meet through ornately dressed nutcrackers, gilded star bursts and beautifully decorated Christmas trees – including a stunning 11-foot (3.4 metre) tree centrepiece surrounded by 25,000 crystals."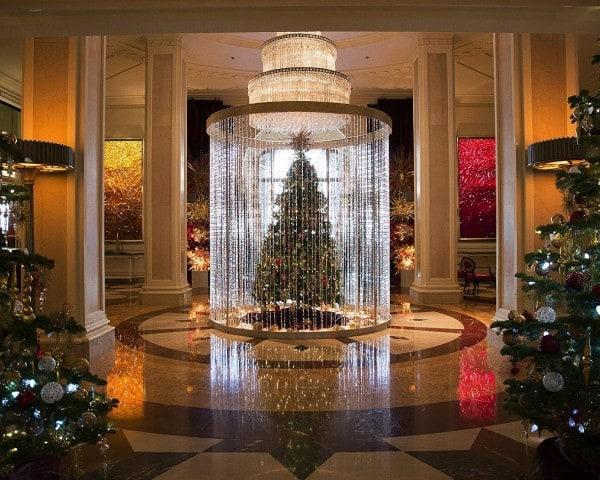 The Four Seasons Hotel George V Paris' holiday installation, which is called Arctic Fantasy, was created by their artistic director Jeff Leatham.   Two giant polar bears made out of mirror sit in the hotel's marble courtyard, while penguins made out of a similar material add a whimsical touch to their lobby.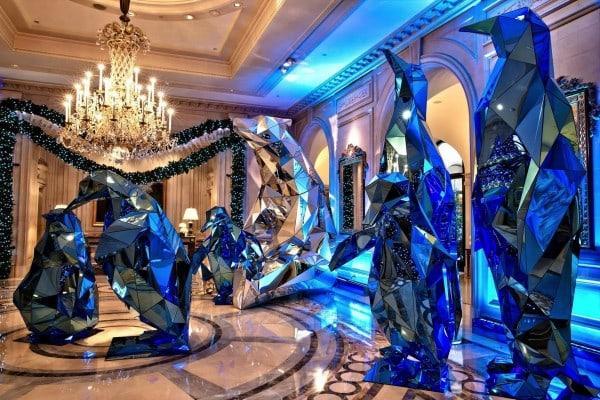 The Four Seasons Hotel Westlake Village, California pulls out all the stops to create a Winter Wonderland for families this holiday season. On top of creating an incredible holiday display, they are offering families the opportunity to order an all-inclusive overnight package includes all of the luxury Hotel's holiday experiences wrapped into one holiday-filled package.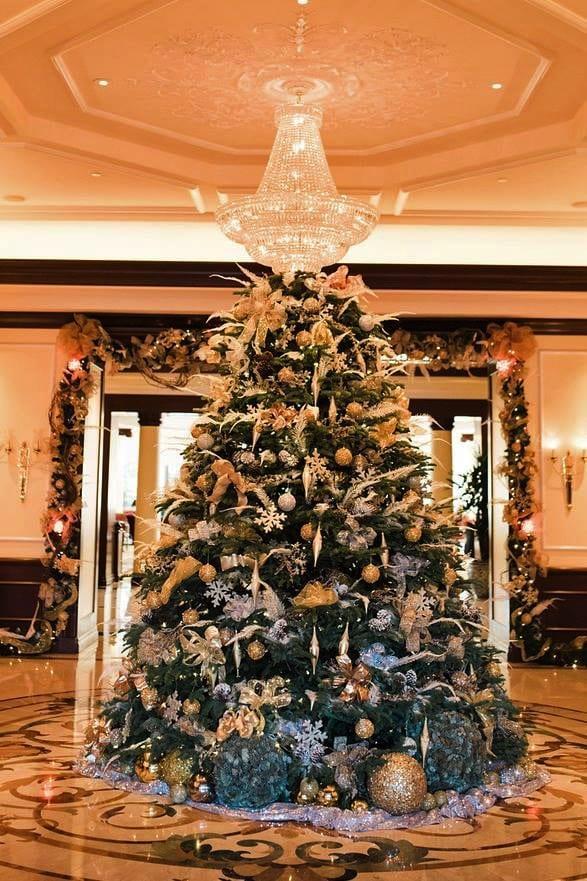 For the third year Lebanese designer Elie Saab has worked with the Four Seasons Beirut hotel to create an immaculate "Christmas Tree" in their lobby. The mannequin inside the installation wears designs from the label's Fall/Winter 2015/2016 Haute Couture collection, entitled "Shades of Gold".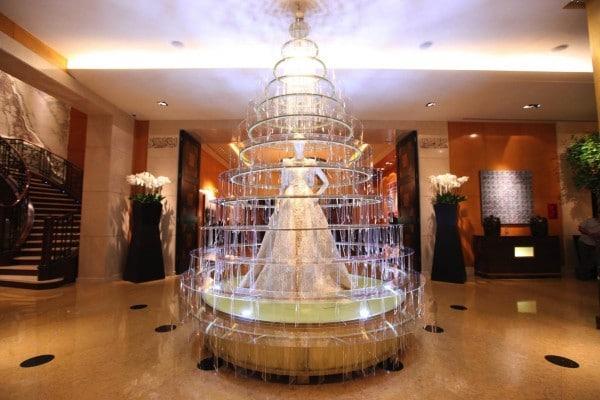 This festive season, Four Seasons Safari Lodge Serengeti is offering a large number of festivities for guests looking to celebrate the Christmas and New Year holidays in the spectacular surroundings of the Serengeti National Park.
Their holiday display incorporates many of the beautiful creatures that guests will see while visiting the area set to lights.