During a recent trip to Hawaii we were determined to see everything possible in 5 days.  Visiting for 10 days we split our time in paradise between Maui and Oahu.
Having never visited, we packed our vacation full of the top recommendations from friends and online reviews.
We have compiled a list of or top 8 things for families(or anyone) to do in Maui.
Helicopter tours – Many will tell that the only way to see Hawaii is by Helicopter.  There are numerous companies that offer these tours and your best value is to book on line – the views are amazing! Highly recommended. http://www.bluehawaiian.com http://www.sunshinehelicopters.com/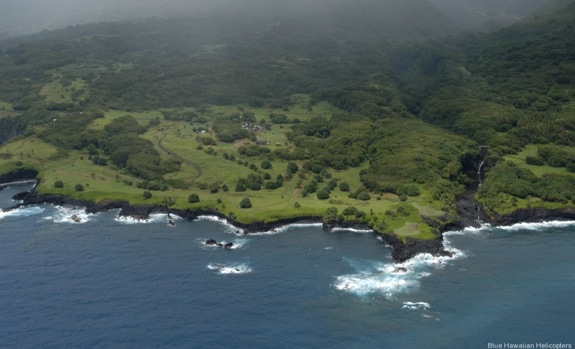 Haleakala Crater Sunrise – Located in the Haleakala National park – you can either drive up yourself or there are many tours offered that will take you up. It $10 per vehicle for a 3 day pass. It means getting up really early for the sunrise but it is well worth it to peer down into a 3000 feet deep crater. Dress warm as it can be very cold up there. Families traveling with kids 12+ can also bike down Haleakala. There is a bike company at the base of the mountain that rents bikes and takes you to the top and then you can bike back down. It is, however a 28 mile trip, so please make sure that your family members are proficient bikers.  We are not bikers so we chose to drive up and it was breathtaking.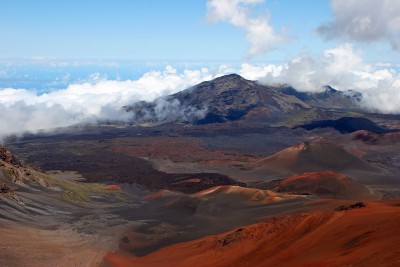 Road to Hana – The road to Hana is a very scenic road that offers many views of the waterfalls, black sand beaches, bamboo forests, the Garden of Eden and the list goes on. For about $20 at various locations (Boss Frogs, Shell Gas Stations etc.) you can buy a CD that will tells you where things are as well as gives you historical information. Don't be fooled by the how many miles the GPS states as the drive is very slow with the hairpin turns, one way bridges and all the stops. Plan a day for this trip.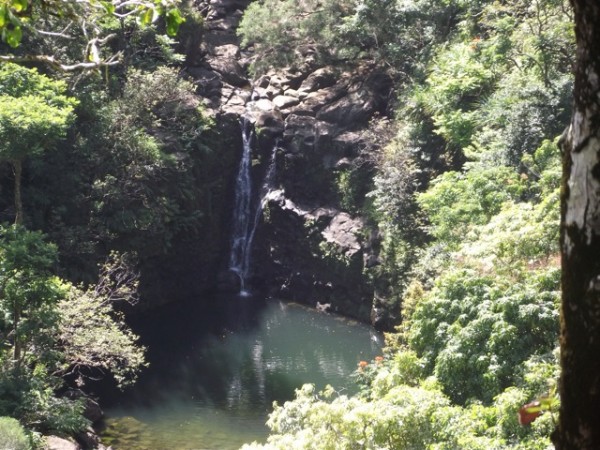 Sugar Cane Train – This very cute train, which goes from Lahaina to Puukolii, is easily visible from the Highway so it's not hard to find. It offers great views of the West Maui mountains and neighbouring islands as it travels along a six-mile long stretch of track at a leisurely pace. Bonus between December and April you may also see the Humpback whales.  Great for all ages. Adults are $22.50, children 3-12 are $15.50 under 3 are free.
Whale Watching – You can book through this tour through the hotels but I would suggest booking your own. We walked by the water on Front St in Lahaina and booked our own directly from the tour operator. We went on the Spirit of Lahaina which offers whale watching excursions as well as many other cruises such as a Sunset dinner. Our tour started at 1:45 and ran til 3:30.  We were excited to see our first whale sighting just 10 minutes into the excursion. The whales jumped, slapped their tails and spouted water the whole time we were out giving us many opportunities for great pictures!  The Whale watching cruise adults and 23.50 for children and is 1 hour 45 minutes in duration. www.spiritoflahaina.com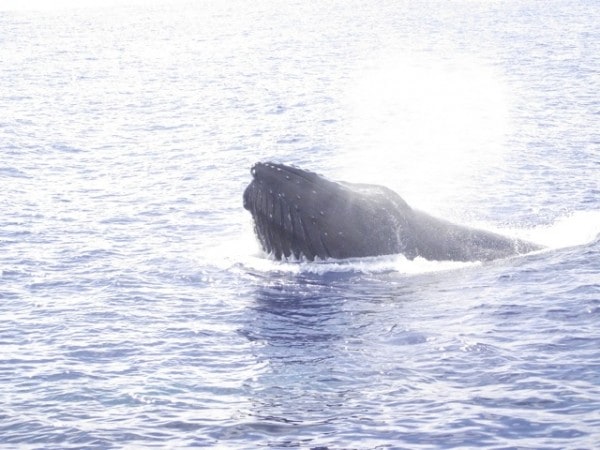 Whalers Village – Located in Kaánapali amongst the hotels, this shopping area features  a food court, restaurants and a museum that is free. Parking is free if you get it validated by shop keepers if you spend the required amount.
Old Lahaina Luau – Voted the number one Luau in Maui. It is located on Front St in Old Lahaina. When you arrive you are given a fresh flower lei and you are greeted with a Hawaiian beverage (alcoholic or non-alcoholic).  You get to see the unearthing of the underground oven where they cook the pig, demonstrations and an amazing show. Tropical drinks are served all evening as well as an amazing buffet dinner. The price is the same whether you book on line or at the Luau – reservations are required. This Luau is located on the water and there are also local artisans set up selling crafts, pictures and jewelry.
It is $95 for Adults and $65 for children Check the time as it differs during the year. http://www.oldlahainaluau.com/
Maui Ocean Center – Sea turtles, frog fish, all different types of shark, stingrays and more. Aquariums (750,000 gallon) and outdoor exhibits. Allow at least two hours. Save 10% if booked on line. For a price you can also swim with the sharks. www.mauioceancenter.com