I want to camp. I do. But I just don't want to do it in a tent. I want to do it in an RV, but that just isn't in the cards for us right now so I have been looking at trailers. We don't have a lot of room to store one, but would like something that will keep us comfy during a weekend trip to the lake. Enter the Happier Camper.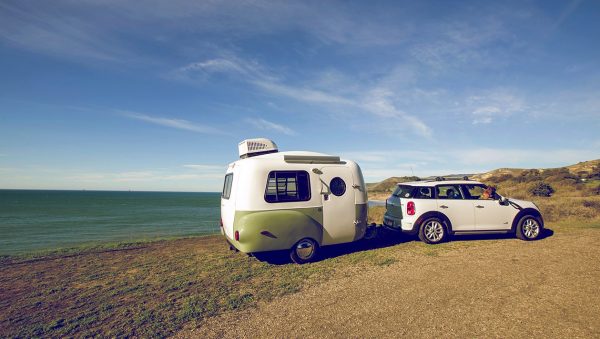 This compact, trailer was designed with an Adaptiv™ modular system that allows owners to easily configure the interior of the trailer on-the-fly and in a variety of ways, with several sleeping arrangements for up to five people, as well as many storage and countertop options.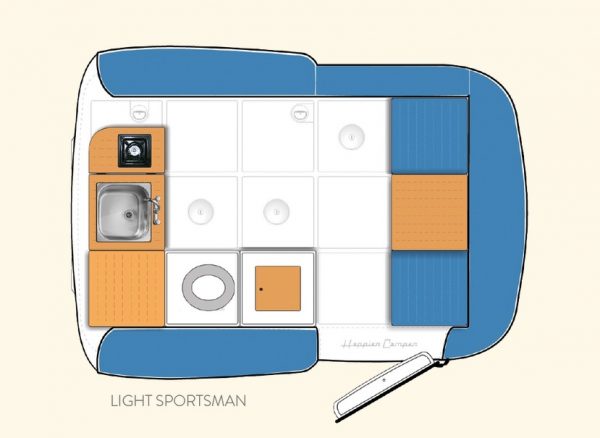 Consisting of modular components or cubes, the Adaptiv™ system is unique in its ability to easily and conveniently change a small space into whatever configuration you may need at the time. Whether a standard camper that can comfortably sleep a family of four, complete with kitchenette, dining table, and storage, or just one big bed to jump around on!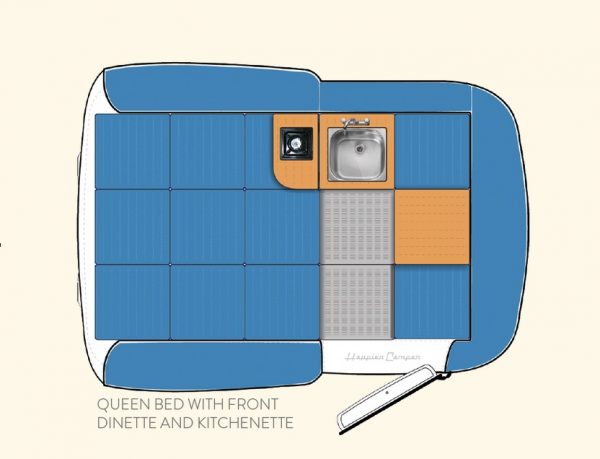 A mobile office, a sales space, or a completely empty "mini-toy hauler" capable of hauling larger gear — let your imagination run free with endless possibility.
Many of the modular components perform double-duty as indoor-outdoor furniture. Take the cubes outside to use for sitting, storage, or washing. The rugged materials will stand up to the elements and provide the ultimate in camping convenience.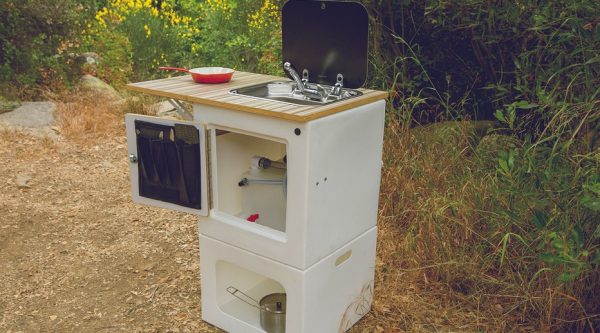 Grooves are embedded in the floor to hold the Adaptiv™ cube components in place — just like Lego®. The floor panels have additional embedded features like table bases, frame-mounted D-Ring tie-downs, and a front drain to easily hose down the floor for quick and convenient cleanups.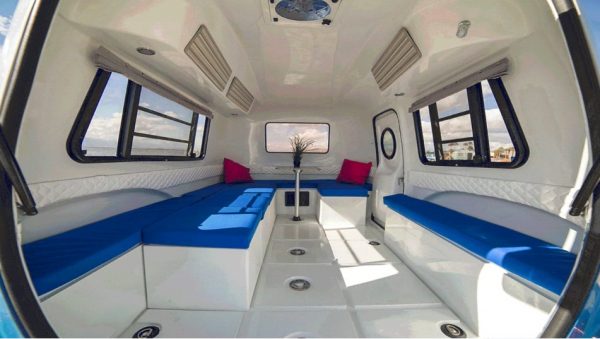 Plus you can add on additional features like a solar panel, a lightweight air conditioner, ceiling fan, Suspension awning, a toilet cube and a large number of lighting options.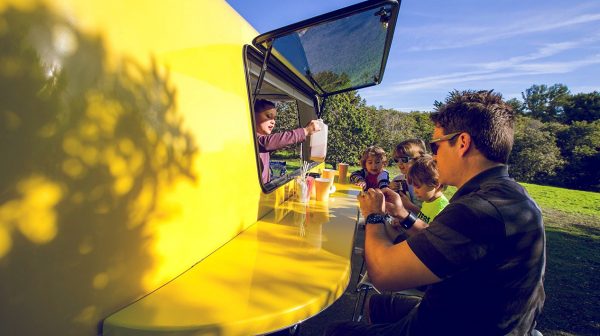 So this weekend the Happy Camper can be used as a trailer to move your child to university and then next weekend you can take it to your favorite National Park for a couple days or R&R!
Cool right? And I love the modern design.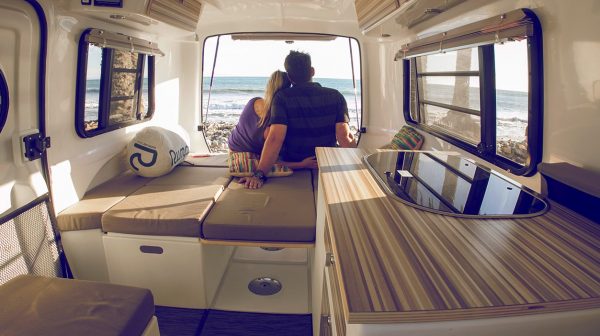 Check out the video!
Happier Camper HC1 Adaptiv™ Modular Interior Demo from Happier Camper on Vimeo.
Save
The Happy Camper 1 (HC1) starts are 16,950 and that includes 7 built in upper and lower shelves.  The cushions, kitchen sink, bench, counter tops and blinds are all extra.  You can see the list of extras here.
For more information please visit the Happier Camper website!