Best known for their silver bullet trailers, Airstream has gone in a new direction with the Nest.  With its fiberglass body and automotive styling, the new Nest has a clever, modern design that adventure seekers will love.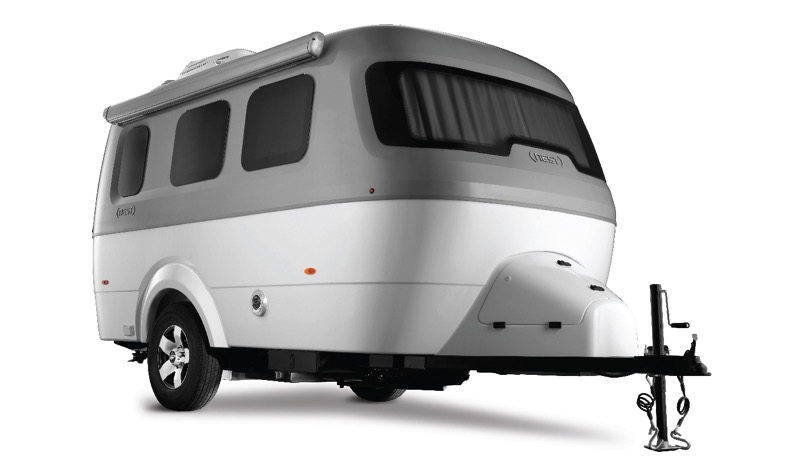 Starting at $45,900, it's compact, lightweight, and easy to tow, size makes it the perfect sidekick for a last-minute weekend getaway. Airstream has also packed in some impressive features and amenities to take any trip to the next level.
With its modern fiberglass shell, panoramic front windows and a skylight, it is sure to turn heads.
The nest is debuting with two floor plans and two color palates.
Both floorplans feature seating to enjoy a meal or get some work done, as well as room for two to sleep comfortably. The 16U floorplan features extra counter space and a U-shaped dinette that converts into a comfy bed.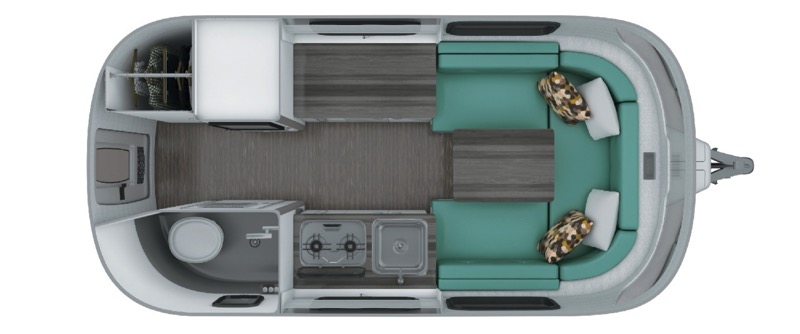 In the 16FB floorplan, you'll find a fixed queen Tuft & Needle adaptive foam mattress, plus a dinette bench with a stowable table top.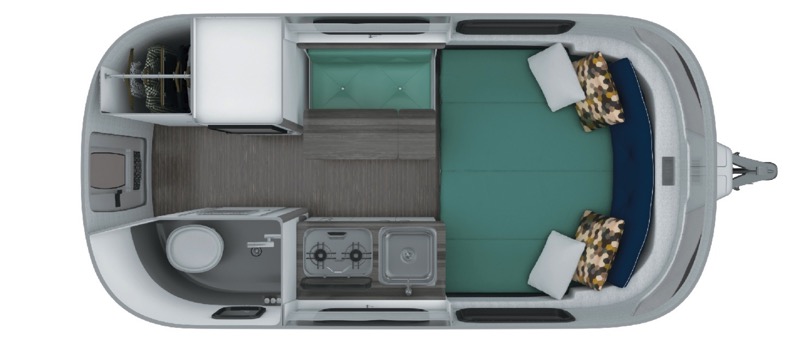 The Wingspan White interior comes with charcoal vinyl floors, beige leather seating, and white accented furniture.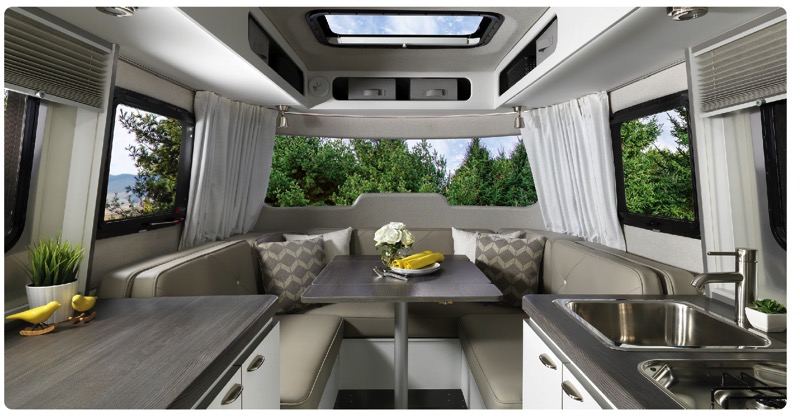 The Clutch Blue design has a more retro look with geometrically printed pillows and turquoise accents.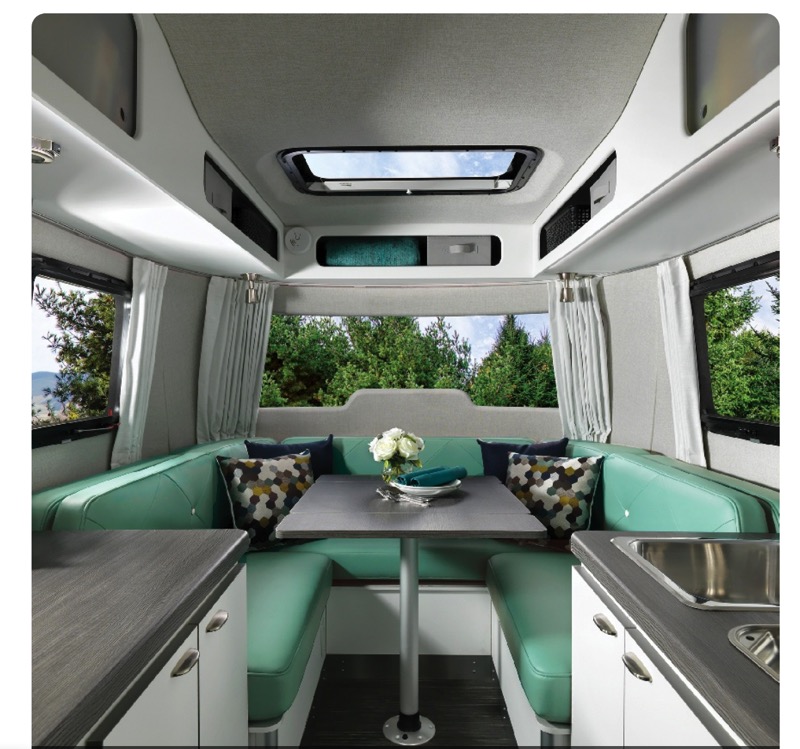 The Nest's kitchen features a two-burner cooktop with a cover that creates extra counter space when it's not in use, plus a microwave, a refrigerator with an icebox, and a generous stainless steel sink.  Throughout Airstream has added storage and ample cabinet space to keep your mealtime essentials well-organized and easily accessible.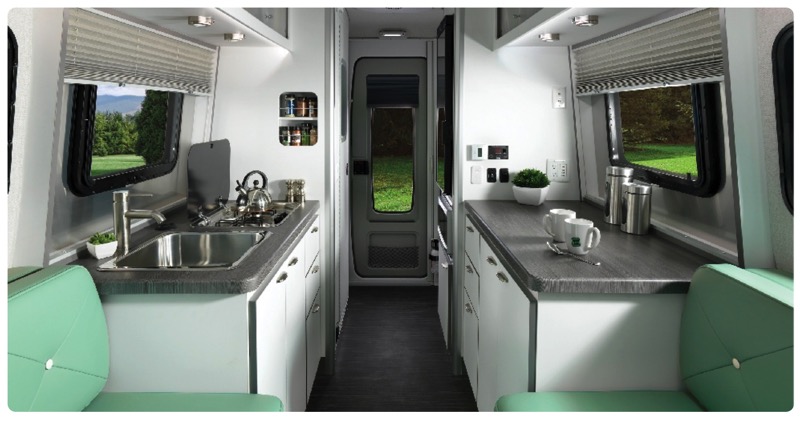 Additional features include:
Bluetooth®-controlled LED lights
USB ports and 110v outlets throughout
Blackout curtains
Tuft & Needle® adaptive foam mattress (16FB only)
Coat and key hooks
Custom Nest Entry mat
Airstream Nest Specs:
Exterior Length 16′ 7″
Exterior Width 7′ 1″
Interior Width 6′ 10″
Exterior Height 9′ 6″
Interior Height with A/C (Entry Area) 6′ 6″
Hitch Weight (with LP & Batteries) 375
Unit Base Weight (with LP & Batteries) 3,400
Maximum Trailer Capacity (GVWR) (lbs.) 4,000
Net Carrying Capacity (lbs.) 600
Fresh Water Tank (gal.) 24
Gray and Black Water Combo Tank (gal.) 30
30 AMP Service Single AC with Heat Strip (13,500 BTU) STD
Ducted Furnace (16,000 BTU) STD
3.2 cu ft. DC/AC 2-way Electric Refrigerator STD
Microwave STD
Interior Windows and Skylights 8
Bed Configurations Queen 8
Sleeping Capacity Up to 2