While at Walt Disney World for Disney's Social Media Moms Conference a couple weeks ago, I was able to preview the new Tree of Life Awakens at night show.
Beginning Memorial Day weekend, guests will be able to experience the park at night with some incredible new evening experiences.
The Imagineers at Walt Disney World have created two three shows that we are very excited about – Rivers of Light, The Jungle Book and The Tree of Life Awakens At Night!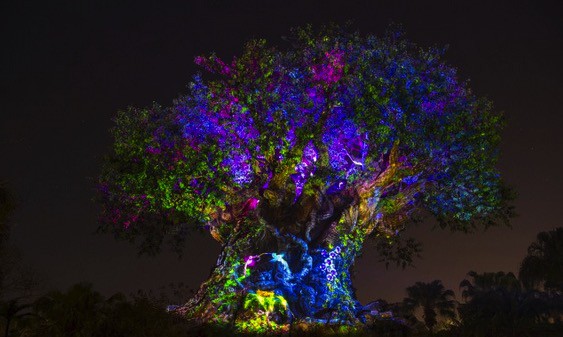 Below are two videos from the preview we were given at the event.
Rivers of Light is an incredibly technical water show that will offer visitors the ability to view it from Asia, just in front of Everest Expedition, Dinoland in front of the Nemo Theater or while standing in any of the areas around Discovery River.
The designers have also created it to give visitors different elements of the show based on where they may be sitting as well.
The show itself is comprised of 5 acts where Disney has also incorporated 3 water screens, live performers, music, floating elements and projection technology to bring the story to life.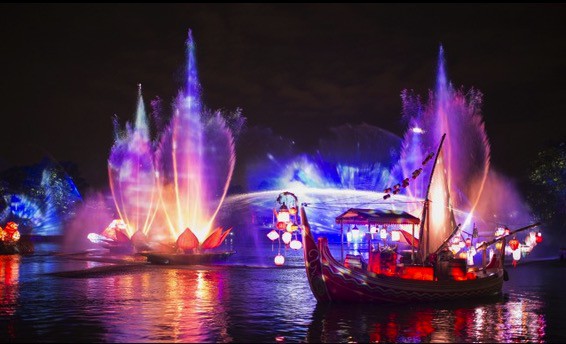 Discovery River will also the stage for a limited-engagement show inspired by Disney's hit live-action film The Jungle Book. Premiering May 28, The Jungle Book: Alive with Magic is a live show filled with music and special effects that celebrates the new film and the classic songs, now infused with an Indian influence.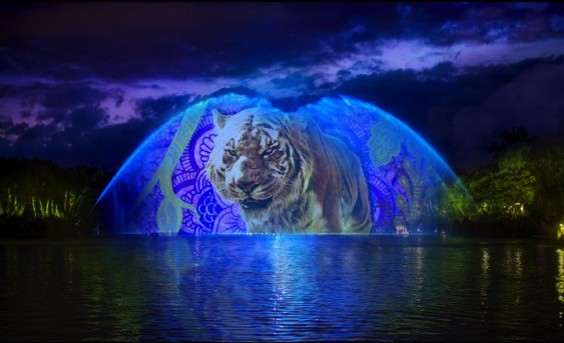 After the show guests can choose to ride Everest Expedition in the dark or embark on a nighttime Kilimanjaro Safari where guests can encounter the behavior of the wildlife after dark and better tune in to the unique vocalization of the animals.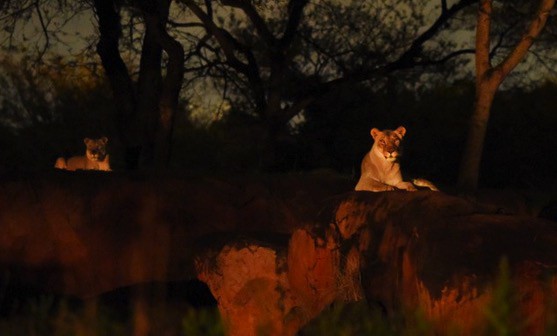 Visitors will also love that the popular Village of Harambe at Disney's Animal Kingdom will become a hot spot with the new Harambe Wildlife Parti. Here, "party animals" can dance alongside a variety of entertainers and local street musicians, and enjoy the lively rhythms of African music. Guests can also partake in exotic foods and drinks, and explore the diverse wares of village artisans and merchants in the vibrant marketplace.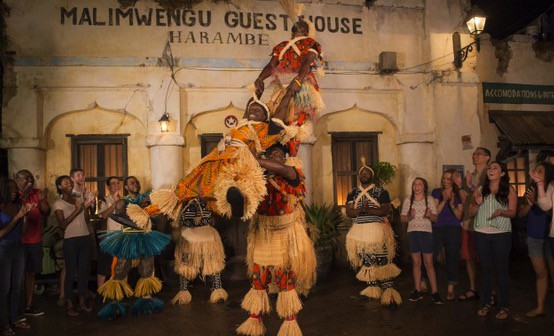 Getting wet on Kali Rapids is fun in the daytime, but the night will reveal more mysterious twists and turns throughout the rainforest with dramatic and drenching fun.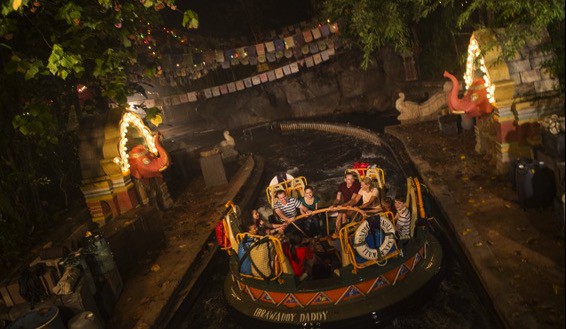 The colorful midway games at Chester & Hester's Dino-Rama will also make DinoLand U.S.A feel like a carnival at night!