In just a few days more than 80 million will  take to the roads for year-end holiday travel. It is estimated, however, that more than 1.2 million motorists will become stranded between December 19, 2012, and January 2, 2013.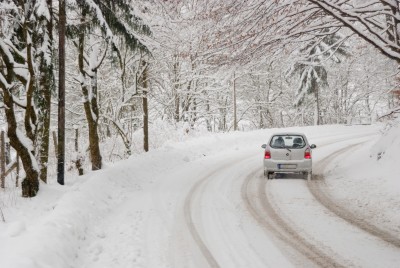 "Becoming stranded on the roadway is the last thing on anyone's holiday wish list," said Marshall L. Doney , AAA National Vice President, Automotive, Financial Services and E-Business.  "Whether you are staying local or planning a long distance road trip, having your vehicle properly maintained and prepared for holiday driving will help ensure it gets you and your loved ones to your destination safely and without incident."
Drivers can avoid the causes of some roadside breakdowns by keeping their vehicles properly maintained.  AAA advises motorists to follow their vehicle manufacturer's recommended maintenance schedule and make sure their vehicle is ready for the rigors of year-end holiday driving.
Here are a few things to add to your list before heading out for a holiday drive:
Antifreeze. Check antifreeze annually to ensure it will withstand the winter cold. A 50/50 mixture of coolant and water will protect against freezing.
Windshield wipers and washer fluid. Replace wiper blades if they do not clear the glass in a single swipe without streaking. Where appropriate, consider the use of special winter blades that offer improved performance in snow and ice conditions. Fill the windshield washer reservoir with winter detergent fluid to prevent freeze up.
Tires. Cold weather reduces tire inflation pressure, so check tire pressures frequently and maintain the vehicle manufacturer's recommended pressure found on the driver's door jamb—not the pressure stamped on the tire sidewall. Motorists should never reduce tire pressure in an attempt to increase traction on snow and ice. This does not work, and when the roads dry out it can cause excessive tire wear and vehicle handling problems.
Battery. Check for a secure fit and clean away any corrosion on the battery and its cable connections. If the battery is out of warranty, it's advisable to have it tested before cold weather hits. If replacement is necessary, have a certified technician help select the proper battery for your vehicle type and local climate. In many areas, AAA members can make an appointment to have a AAA Battery Service technician visit their home or office to check and replace batteries.
Belts and hoses. Replace accessory drive belts that are cracked, glazed or frayed, as well as coolant hoses that are visibly worn, brittle, bulging or excessively soft. Check for leaks around hose clamps and at the radiator and water pump.
Other important areas to have a certified technician check in preparation for winter include the vehicle's fluid levels, lights, brakes, exhaust system and heater/defroster. Throughout the winter driving season, motorists should continue to have regular services, including oil and filter changes, performed at the intervals recommended by the vehicle manufacturer.
While preventative measures go a long way toward keeping motorists driving safely on the road, unexpected weather or vehicle problems may still arise and leave them stranded. It is recommended that motorists update their emergency roadside kit for winter to include a mobile phone and car charger; blankets; a flashlight with extra batteries; a first-aid kit; drinking water; a small shovel; a sack of sand, cat litter or traction mats; windshield scraper and brush; battery booster cables; and emergency flares or reflectors.
PR Newswire (http://s.tt/1wVHp)