Asheville, North Carolina has been on my list of places to visit for years. The mountains, charm of the city and local attractions all make it a great location to visit and explore. It appears it will only more popular now that Lonely Planet has named it the #1 destination to travel to in 2017.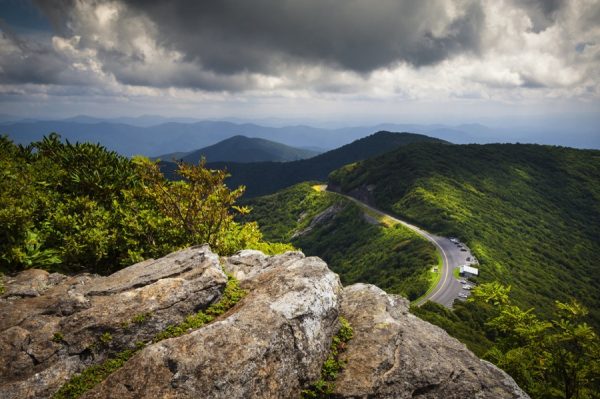 Nature seekers will love the short hike to the top of Craggy Pinnacle along the Blue Ridge Parkway for mountain views or enjoying a picnic near the top of Mt. Mitchell.
Those looking for more adventure can ride down the chilly waters of Sliding Rock in Pisgah National Forest, ride the rapids on the Nantahala River or canoe down the French Broad River.
And if you're looking to get away from it all you can rent a cabin or pick your own produce at a local farm.
The big draw for me, however, is the famous Biltmore Estate.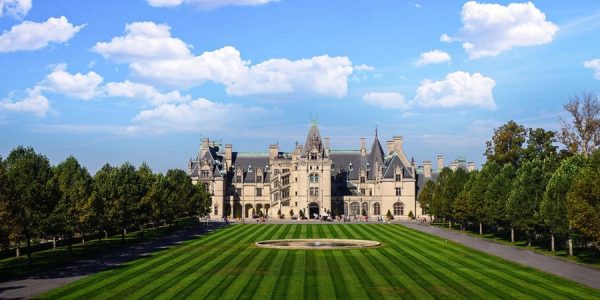 Created by George Vanderbilt in 1895 as a retreat reminiscent of the grand castles and estates of France and Britain, the Biltmore is America's largest home with four acres of floor space and a total of 250 rooms in the house including 33 bedrooms for family and guests, 43 bathrooms, 65 fireplaces, three kitchens.
Beyond Biltmore House and grounds is The Biltmore Legacy, a permanent exhibit hall displaying personal artifacts and stories of the Vanderbilt family.
Asheville is also well known for being an arts and crafts mecca. If you are looking for something unique, it's likely there! The area boasts 4 areas where visitors can find art, quilts, blown glass and handcrafted ceramics.
No trip is complete without a good home cooked meal. Asheville is home to a large variety of restaurants that run the gamut from Mediterranean to vegetarian, four-star cuisine to down-home cooking. I personally would love to try the Lobster Trap. Since opening in 2005 it has been the seafood destination for locals and visitors who are looking for favorites like the Maine Lobster Roll, crab cakes or their signature lobster trap feast that includes 24 Oysters, 2 Crab Cakes, Maple Bacon Scallops, 1 lb. Shrimp, 2 Lobsters, 1 lb. Alaskan King Crab Legs, 24 Mussels, 12 Clams, Corn and potatoes and Whole Baguette. Whew! Bring the family!