The Motel 6 has always been known as a budget choice for travelers looking to see a destination without breaking their budget.  Vacationers were, however, forced to endure the outdated decor and .  But that is all changing!
The brand has updated their rooms to include flat screen TVs, wooden floors, a multimedia panel to connect your devices, modern bedding and bold accent walls that give the spaces a fresh, new look.
The bathrooms have a walk-in shower and a sink set in a black granite countertop.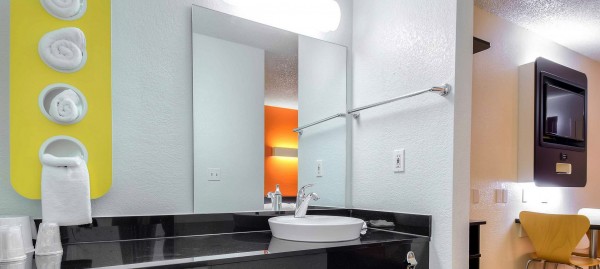 According to the LATimes, 75% of Motel 6's 1,330 properties in the U.S. and Canada, have been reborn. By the end of 2017, all rooms should be updated with the new, hipper colors and amenities.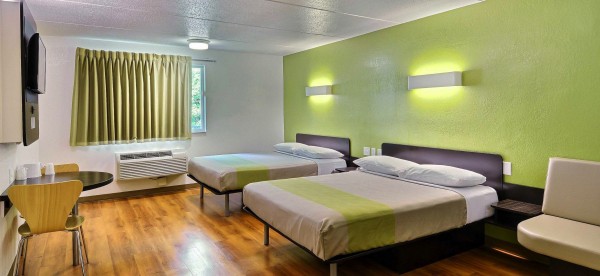 Lance Miceli, chief marketing officer for parent company G6 Hospitality, told the LATimes,
"Our easily navigated platform enables users to effortlessly identify our renovated properties by either viewing our renovated property map or simply inserting the desired destination into the search bar and looking for the 'modern rooms' notation beneath each property."