Today it is -40 degrees so it is hard for me to endorse a spectacular 'cold' destination.  But just one glance at the lights and beauty of China's Harbin International Ice and Snow Festival and you may be packing your hat and mitts.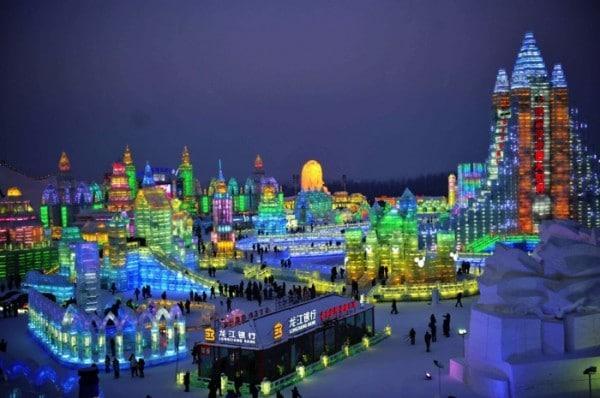 The Harbin International Ice and Snow Sculpture Festival, commonly known as Harbin Ice Lantern Festival or simply called Harbin Ice Festival, which mainly consists of the snow sculptures show in the Sun Island, ice activities on the Songhua River, Ice Lantern Show in the Zhaolin Park, and the Ice & Snow World in the west of the Sun Island.
The elaborate display was cut, carved and built by some 10,000 workers in just 15 days. The festival's organisers note that over 180,000 square metres of ice and 150,000 square metres of snow have been used in constructing the winter wonderland.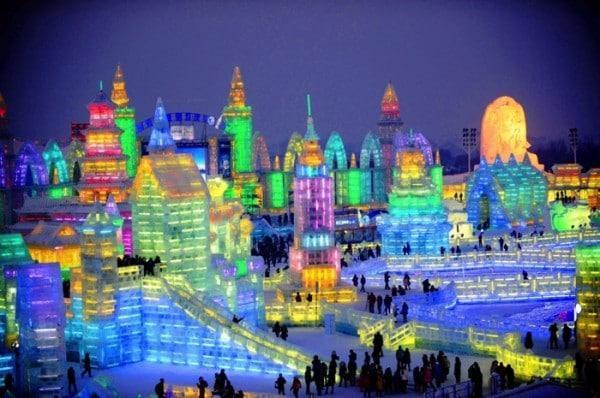 The big attraction is how beautiful everything looks while lit up at night with bursts of color.
The region's most popular attractions with over a million tourists expected to visit the site, the highlight is a towering replica of the Hallgrimskirkja church in Reykjavik, Iceland. According to organizers, the structure is the tallest ice sculpture in China (46 meters) and was made with 12,000 metres of ice.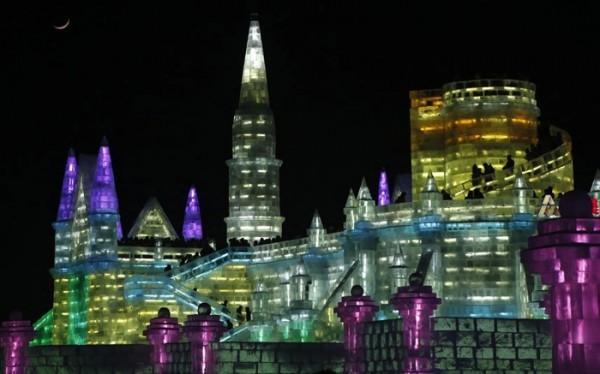 Aside from navigating their way through this ice city, visitors can zip down the new alpine slide, take in the ice lantern show, explore the Snow Sculpture Art Expo, take in the folk song and dance performances or get married!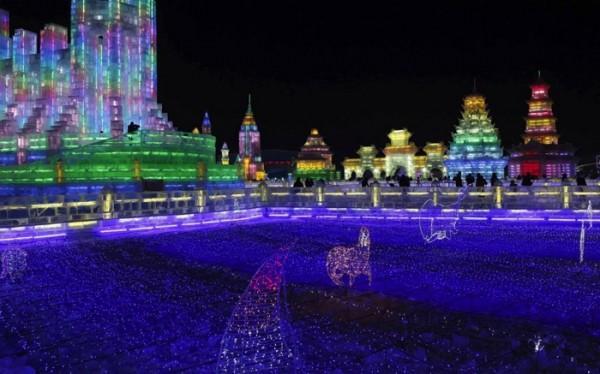 The festival opened Jan. 5 in China's Heilongjiang province and will be open until March 2014 – weather permitting.