Adventure on the high seas awaits on the Marigalante pirate ship in Puerto Vallarta!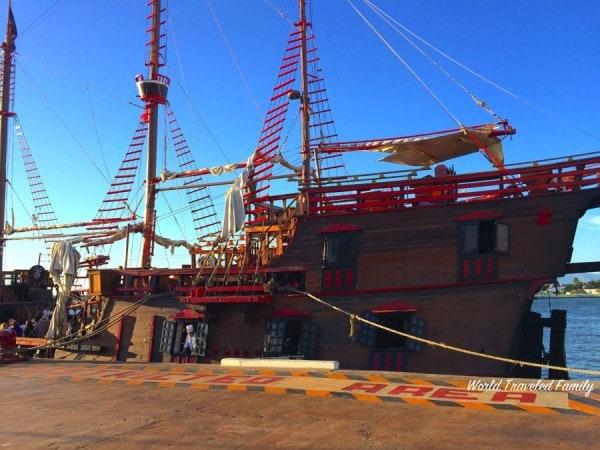 While in Mexico last month I sailed on the ship, which is an exact replica of the famous Santa Maria Galleon Columbus sailed to the new world.
Our evening cruise featured a crew of 12 swash buckling pirates who performed and danced for us!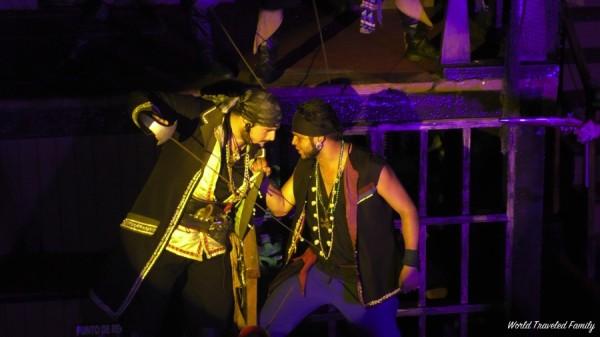 As the ship started its journey we were treated to a beautiful view of the city at dusk.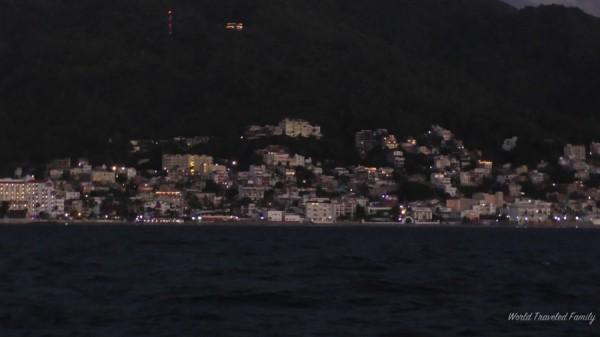 Halfway through our evening we descended to the ship's dining room where the crew served up a hearty meal and some pretty fantastic music.  There were 2 meal choices on the menu; Filet Mignon and Shrimp or Chicken Cordon Blue.  I chose the Filet and it was a nice dinner.  When you arrive onboard you are assigned a pirate, who will serve you your beverages and meal.  It's a great set up because they double as the show's performers!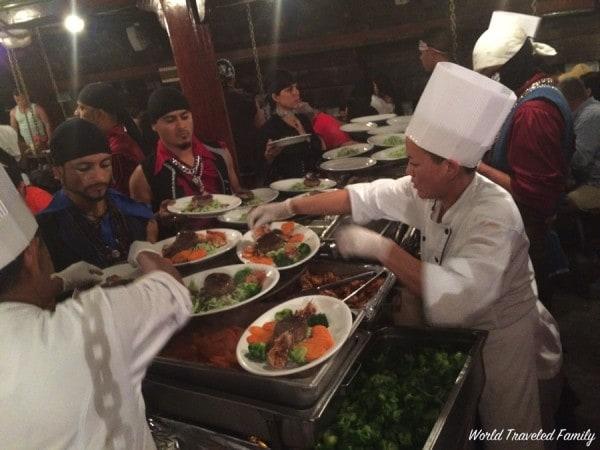 After dinner we danced and the crew performed some more!
I highly recommend this show for vacationers looking for a fun night out. The food was good, the service was fantastic and the show was entertaining.
Plus, the ship has lots of character that adds to the adventure.  I almost fell over when I opened the door to the stall and this was looking back at me!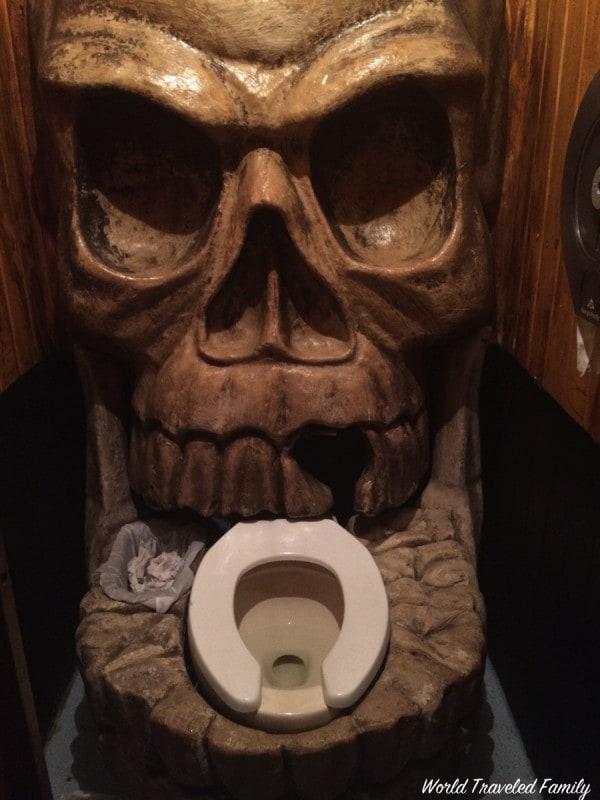 This cruise is best suited for adults, because it goes late and there is an open bar, but kids can come along too parents just need to know that you won't dock until around 11pm.
If you are visiting the area and want an excursion that is more family focused the day cruise includes a light breakfast and lunch.  There is a treasure hunt, they paint the kid's faces and families can snorkel or ride the banana boat.  It sails from 10-4 and tenders to a beach to give vacationers a relaxing afternoon.
Please check out our video of the night cruise below!