This past week I had the pleasure of staying at the Buenavtura Grand Hotel and Spa in Puerto Vallarta.  It has been almost 20 years since I have visited Puerto Vallarta so I was excited to check out the city and take in the sights.    This mid-sized all inclusive resort is located in the heart of Puerto Vallarta just 15 minutes from the airport, and a couple minutes walk from the famous Malecon boardwalk.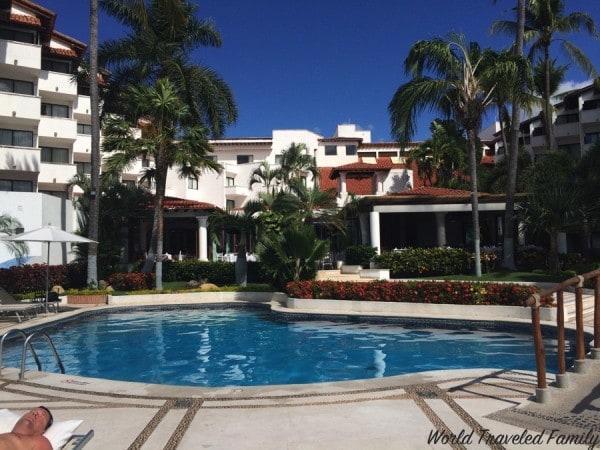 We will be posting a full resort review soon, but for now, here is a look at my room.
The resort offers a variety of rooms to accommodate all budgets.  My room, the Deluxe King room, was located on the third floor.  It was nicely appointed, and perfect for my 4 night stay.
To the right of the entrance, the bathroom featured a marble vanity, hair dryer, and a two person shower.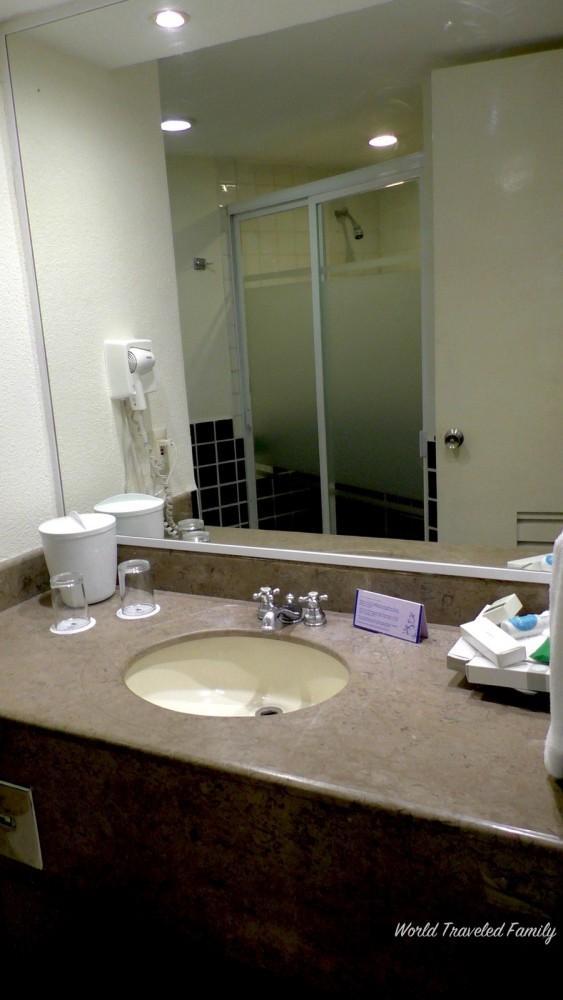 Inside the shower there is a bit of seat for those who want to shave their legs or take a rest.
The hotel provides some soaps and lotions but be sure to bring your own shampoo and conditioner because they're not included.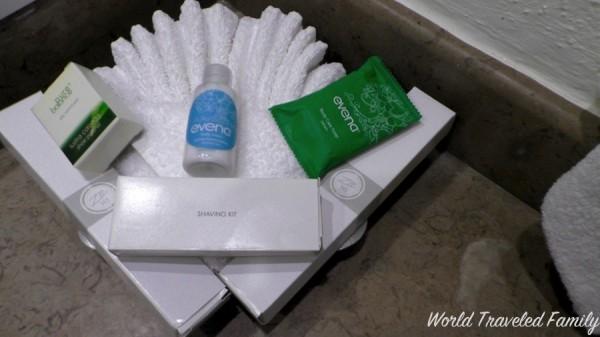 The cupboard to the left of the entrance had room to store your suitcase, some clothing hangers, an iron and ironing board.  The second cupboard has a safe and some shelves to store more clothes or travel gear.
My room came with a king sized bed, but couples looking to travel with their kids can request a room with two double beds.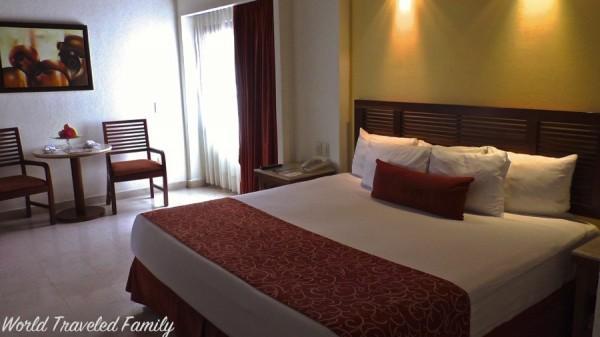 In the corner there is a small breakfast table with two chairs, and a love seat.  Over the dresser in the middle of the room sits the Flat screen TV, which shows almost 100 channels, but only a small percentage of them are English.  There are, however, some movie channels, CNN and some LA news stations in English so that visitors can stay current with what is happening at home.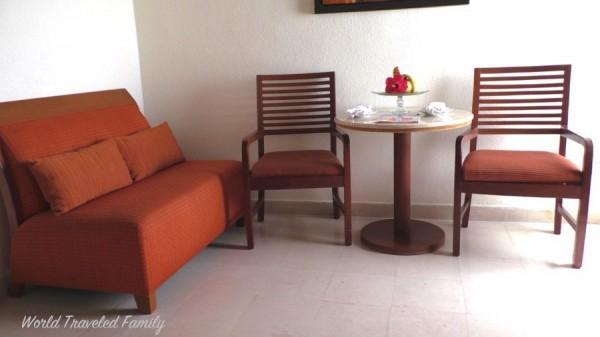 On a small table beside the dresser was coffee maker with a couple mugs.   The mini bar was filled with soda, bottled water and beer that was refilled daily.
My room was on the outside of the building so it overlooked a side lot.  Families who want a better view can upgrade to the oceanview suites that overlook the pool and resort or the Junior Suite that sleeps 4 with a jacuzzi that overlooks the ocean.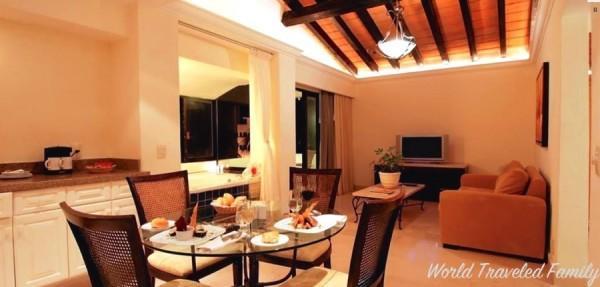 Below is a video tour of the room. Please check it out!


For more information please visit the hotel's website!