At just 6-years-old my son is a techie who is always asking for the latest tech toys.  For the last year he has been obsessed with my classic Polaroid camera and the cool photos it produced instantly.  Because of it's age the camera has become a little unpredictable. So for Christmas this year my parents gifted him a Fuji Instax Mini 7s Camera.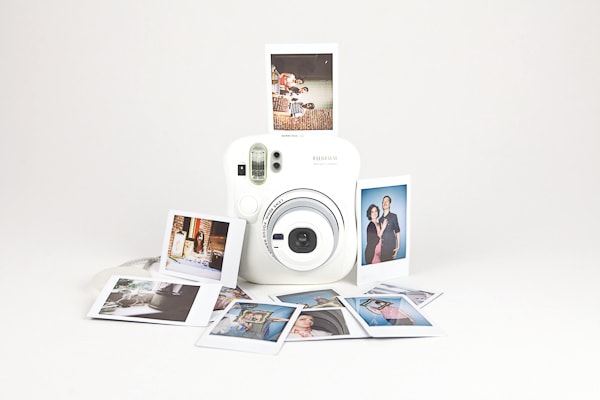 This cute white camera arrived almost ready to go.  For some reason Fuji loads it with batteries, but doesn't supply any photos not even a 5-pk.  After I tracked some down at our local Black's, we loaded them and we on our way.  With a vacation on the horizon we decided to bring the fuji instax mini 7s with us so that he could bring some pics back to show his class.
Not really designed for kids, this camera is perfect for them. It is very easy to use and there are only 3 steps to taking a photo.  To turn the camera on you simply pull the lens out.  Next you set the scene or adjust the shooting mode to compensate(or not) for your environment and press the go button.  Within seconds your image makes its appearance through the top of the camera.  Watching it process was something that the kids and other onlookers loved.  In under 5 minutes the kids could clearly see their shot and showed it off to anyone who would look.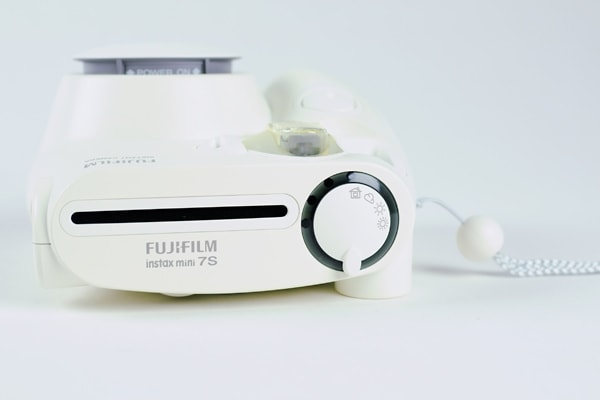 The only downfall?  The price of film.  At $1 a shot it took us a bit to teach our son to not take pictures of his toes and only of important moments or interesting sights.
We also needed to remember to set the shooting mode.  It defaults to indoor, which adds a flash so pictures taken in this mode outdoors are over exposed, resulting in little to no image.
Once set properly the final result is a nice picture that is more vibrant than the classic Polaroid from my childhood.
The other downfall is that, in this digital age, you have to adjust your brain to know that there will only be one photo of a captured moment.  For this reason I was often standing behind my son taking a second photo with my digital SLR.
Fuji has 3 camera in their Instax Collection – two that take the mini instant film(Credit-Card Size – 5.4 x 8.6 cm); the mini 7s, mini 50s and the Instax 210 that takes a wide format 10.6 x 8.4 cm.
Pros:
Easy to use
Film loads easily
Great quality
Cons:
Photos VIA photojojo