The number one question I get asked by parents who are about to go on a vacation is what is the best stroller for travel.  Because you don't want to be saddled with a huge buggy for your travels, it needs to be compact and convenient, but still offer many of the features of a full sized stroller.  Over the years we have tested many strollers out while traveling to the Caribbean and through national parks.
Here are our favorites!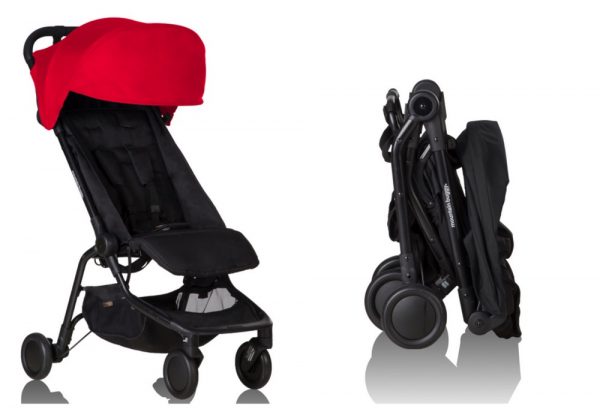 At just 13lbs, and just 22 x 12.2 x 20″ when folded, the Mountain Buggy Nano stroller is the ultimate on-the-go stroller!  It can hold an infant seat for newborns, and the seat is perfect for babies 6 months+.  This stroller has a rugged 2 panel canopy with a flip out mesh visor for sunny days and a medium shopping basket underneath for storage.  The big feature on this stroller, however, is the fold.  The Nano is so compact when it's folded that it can fit in the overhead bin on an airplane.  It also comes with its own travel bag! Weighs 17.6lbs.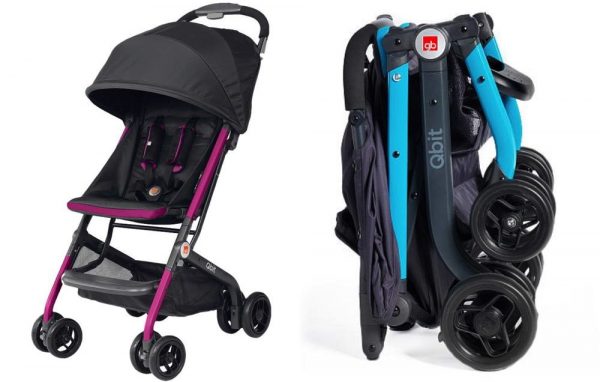 Weighing 14lbs, the GB Qbit stroller offers parents a lightweight stroller that can also be used as a travel system with GB's Asana Infant seat.  Because the seat only has a slight recline, the stroller itself can only be used for babies 6 months+.  The Qbit has a 3 panel canopy, bright contrasting frame and fabrics and a medium shopping basket underneath.  The stroller folds down with just one hand, and the whole package fits in the included travel bag. Weighs 14lbs.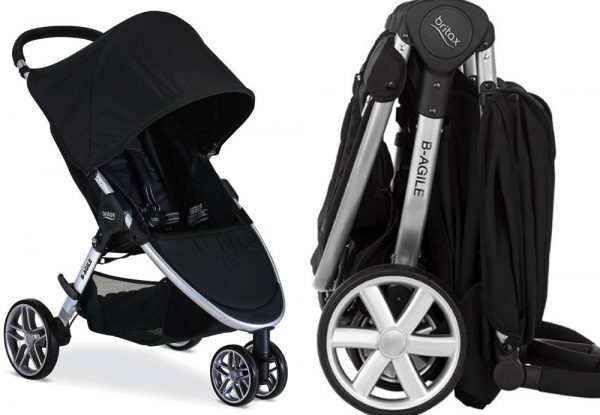 The Britax B-Agile has long been one of our favorite travel strollers.  It weighs 16.5 lbs, is suitable from birth to 55lbs and it features an easy, one handed quick fold design.  It comes with adapters so that it can be converted into a travel system for travel with newborns.  The shopping basket underneath is both spacious and study, as is the canopy, which provides almost full protection against the elements. Weighs 19lbs.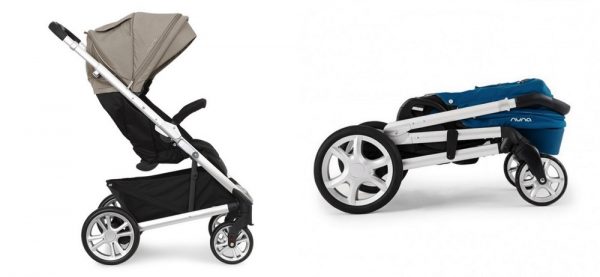 New to the market last year, Nuna's Tavo stroller can be used from birth to 50lbs.  It also offers parents the ability to connect a car seat to create a travel system for little ones.  Traveling kids will love that the roomy seat has 4 recline positions, and a dream drape that covers almost the whole front of the stroller at naptime.  Parents will be happy that it can be folded with one hand and a large shopping basket for trips out to the market!  Weighs 24.3lbs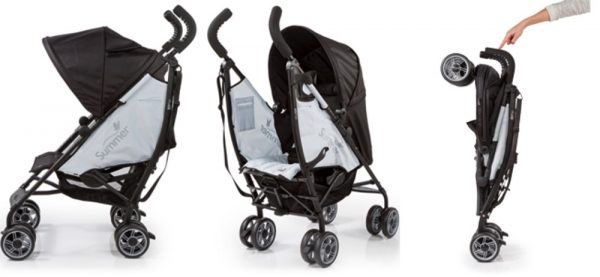 Summer's Infant's 3D Flip is one of the most unique strollers on the market because it allows parents to stroll with their baby in the forward-facing and Rear facing positions without having to remove the seat. This stroller also has a good sized canopy and can be folded up for easy storage with a strap for effortless transportation.  Weighs 14lbs.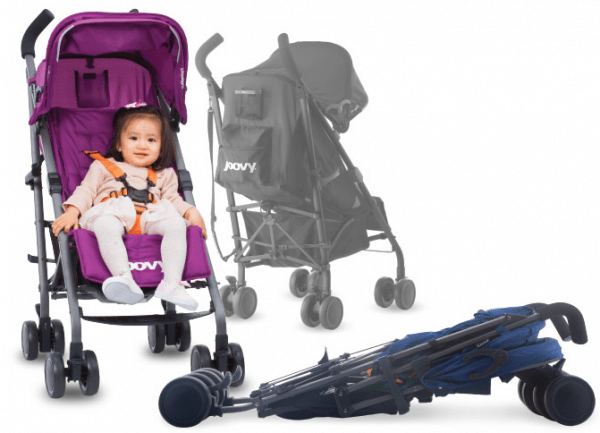 Joovy is well known for their awesome travel gear and the Groove is one of our favorites for a day out at the park, the airport or the streets of Florence. One of our editors used this stroller for 4 years with her second son and swears by it as the best option for travel. This lightweight umbrella stroller strikes a balance by offering parents a sturdy and comfortable buggy with a supportive seat that holds a children weighing up to 55 lbs.  The Groove also has an extra-large canopy for sunny days and a zippered pocket at the back for your keys, phone and wallet.  Weighs 13.9lbs.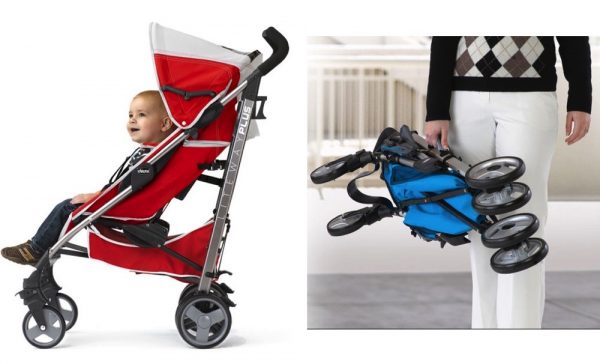 This lightweight stroller will conveniently convert from a toddler stroller to a travel system when you add your Chicco KeyFit 30 infant car seat. The stroller seat features 5 recline positions for comfort, a large canopy and a covered shopping basket underneath for purchases. We have used Chicco's original Liteway as our go-to stroller for many cruises over the years. It pushes nicely, has a good roomy seat and folds up nicely for easy storage. Weighs 17.3lbs.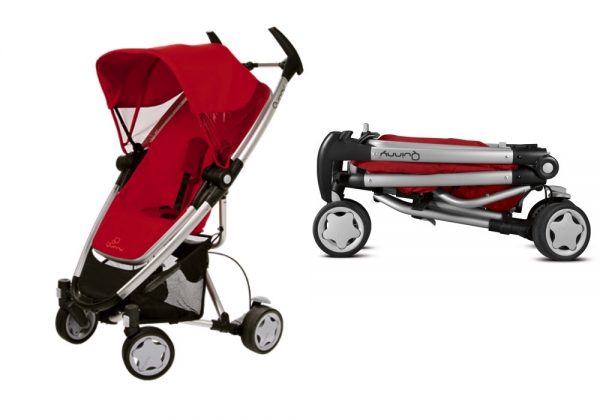 Quinny's Zapp Xtra Stroller is a great stroller for travel because it has a very compact fold, it's car seat compatible and its one of the few lightweight strollers on the market to offer 3 forward and 2 rear facing recline positions for kids.  Weighing in at 19.2lbs, the Zapp Xtra folds up to be just when 9.8″W x 25.6″L x 8.6″H when it's time to store it.  It also has a medium shopping basket underneath, a large canopy and a 4 wheel configuration for easy manoeuvering through busy areas!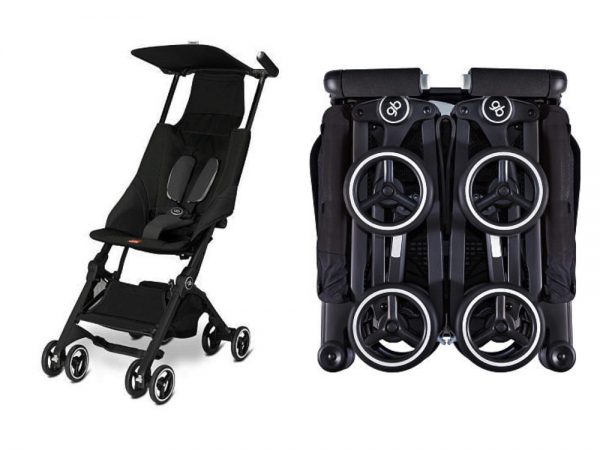 Since it was announced in October of last year, The GB Pockit has created buzz like no other stroller we have seen. Weighing a mere 9.5lbs, this tiny stroller folds up to just 12″ x 14″. Take it on an airplane, stash it in your purse of keep it in your suitcase, this stroller is small enough – when it's folded – to be stored anywhere! It doesn't have a recline and the canopy is small, but if you are looking for a good A – B stroller that won't weigh you down the Pockit it your guy!
*Affiliate links in this post*