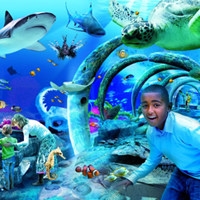 Want to see sea life? There's no better place. With over 500 species, 14 themed zones and more than 2 million liters of water, Sea Life London Aquarium is home to one of Europe's largest collections of global marine life.
Housing one of Europe's largest collections of global marine life and situated in the heart of London, the experience takes visitors on an immersive and interactive journey along the Great Oceanic Conveyor.
Along the journey, a stunning glass tunnel walkway offers guests an unforgettable experience by strolling underneath a Tropical Ocean. There is plenty of interaction along the way, from feeding the stingrays and watching diving displays to touch pools and discovery zones. Other stars of the show include seahorses, octopus, zebra sharks and the ever popular clown fish.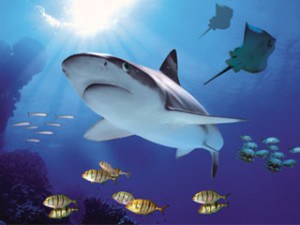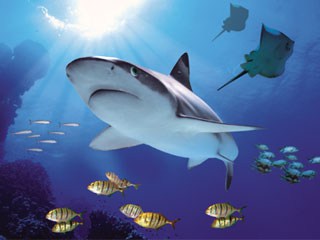 If your kids want to see the sharks you won't be disappointed, they have more than 40 of them and a very special shark walk where you can watch 4 species swim below your feet.
You'll get closer than ever to the creatures of the deep too. Interactive feeding, diving displays and touch pools mean every visit will bring new surprises – and an amazing opportunity to learn about the wonderful creatures of the deep.
1000s of creatures in over 2 million liters of water
500 species from every part of the world
More than 40 sharks from 12 different species
65 displays with 30 species of plants and foliage
14 themed zones over 3 floors
As well as allowing millions of people to discover the marvels of the marine world, the Sea Life network has an important role to play in helping safeguard our seas and their inhabitants for the future.  The Sea Life London Aquarium operates a conservation and breeding program run by a team of specialist biologists making it a favorite with us!