Growing up, one of my family's favourite getaways was our yearly trip to Montreal, Quebec.  Once we crossed the border from Ontario to Quebec, it was like entering another world.  Or better yet, going to Europe without having to leave the continent.  And now that I have a family of my own, Montreal is still one of our favourite spots to take a vacation to.  While one of my favourite Montreal hangouts as a youth – Montreal Expo games – has been transplanted to Washington, D.C., there is still plenty of family fun in one of Canada's biggest cities.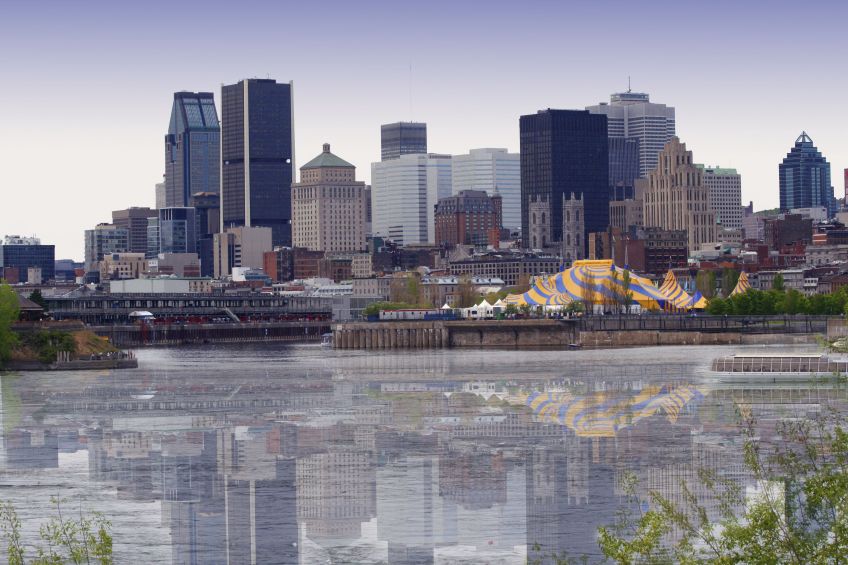 Here are my five favourites:
1) Biodome
Biodome's press release states that the complex "isn't a zoo, an aquarium or a botanical garden, but all these things combined".  What it also is is my favourite spot to hit with the kids while visiting Montreal, and is worth the trip to the city just on its own.  Located in Montreal's Olympic Park and easily accessible via Montreal's Metro subway system (which isn't the most stroller friendly, unfortunately), the Biodome is sure to thrill parents and children alike.  The "zoo" displays all the ecosystems of the Americas: Tropical Rainforest, Laurentian Maple Forest, Gulf of St. Lawrence, Labrador Coast, and Sub-Antarctic Islands, which allows visitors to see everything from monkeys to tropical birds to beavers to penguins.  And, as an added bonus, the summer months are when various animals are raising their newborns.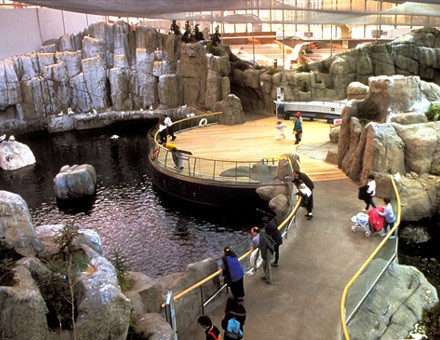 2) La Ronde
Now part of the Six Flags chain of amusement parks, La Ronde is the second largest amusement park in Canada (Canada's Wonderland, just outside of Toronto, being the biggest).  In operation since Montreal's Expo '67 World Fair, among its 40 rides and attractions is the Goliath, which ranks among North America's highest and fastest roller coasters.  If the Goliath sounds a little too daunting for your little one (of for you, for that matter), there are plenty of rides and attractions for the faint of heart.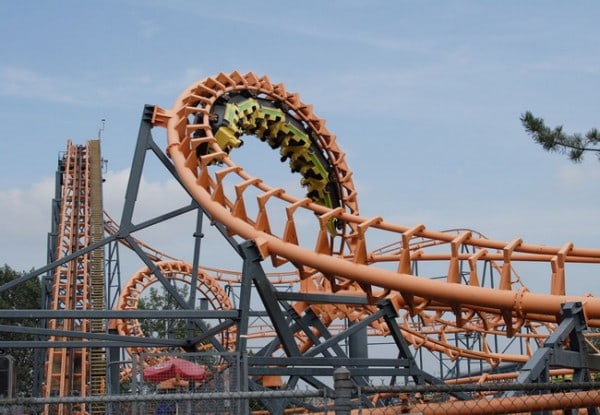 3) Montreal Fireworks Festival
Every year, from late June through the end of July, La Ronde hosts L'International des Feux Loto-Quebec, otherwise known as the Montreal Fireworks Festival.  Eight fireworks companies from various countries around the world come to compete to be crowned the best sky painter of them all. On Wednesdays and Saturdays throughout July a different country puts on their show, with each night having a different theme (the grand finale this year is a Beatles tribute).  And families not wanting to have to pay the admission to get into the show can catch the light show from various parts of the city for free.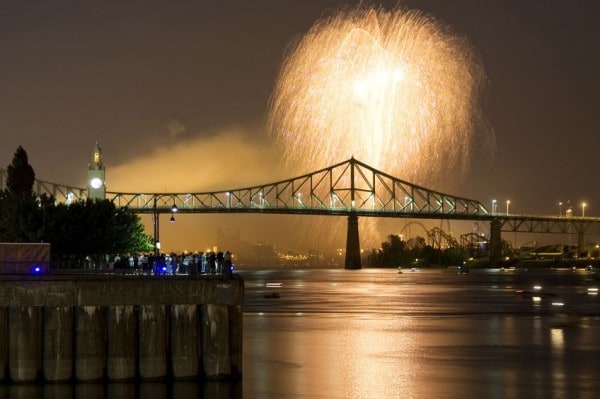 4) Mount Royal
While family vacations can be quite costly, there are plenty of things to do in Montreal that won't drain the savings for your kids' college education.  Mount Royal Park would be one of them.  Situated on a giant mountain overlooking the city, the park offers spectacular views of the city below.  It also is great for bike rides, hikes, bird-watching, pedal-boating and, generally, just relaxing and enjoying the beautiful summer weather.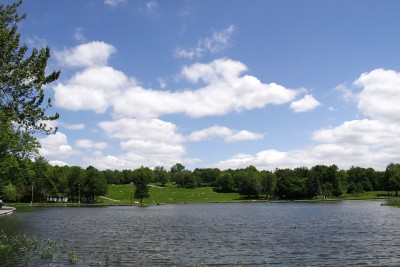 5) Montreal Science Centre 
Located in the Old Port of Montreal (which, along with Old Montreal, is fun to visit in itself), the Montreal Science Centre offers plenty of fun for all ages.  The centre teaches visitors about various aspects of science, such as animation and speed, as well as teaching kids about the environment and how we can save it.  And running now until September 18th is "Indiana Jones and the Adventure of Archaeology", which examines the science behind the archaeological missions that Harrison Ford's character undertook in the series.  Also attached to the centre is the IMAX Telus Cinema, which offers movies in 3D with amazing picture and sound quality.