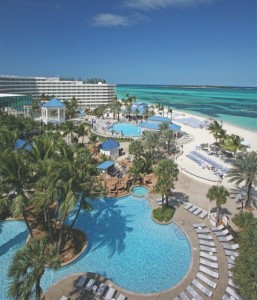 Even though the economy is still working to rebound a recent study showed that families are still vacationing but are more conscious about how they spend their money.  Recognizing this, the Sheraton Nassau Beach Resort has created a very attractive getaway package for parents that includes lots of extras without breaking the bank.
Known as a premier family-friendly resort in the Bahamas, the Sheraton Nassau Beach Resort continues to attract parents and children because of its reachability, affordability and unique Caribbean flavor.
Perfect for families booking now through December 31, 2011, the "Family Caribbean Getaway" package includes:
Children (12 & under) eat free*
Complimentary welcome snack
One in-room movie per night
Complimentary non-motorized water sports
*Children 12 and under eat free with the purchase of an adult meal in our restaurant.
*Subject to availability and length of stay restrictions may apply
The "Family Caribbean Getaway" package also includes a special kid's cup that can be filled up with juice, milk and soft drinks for free at the pool.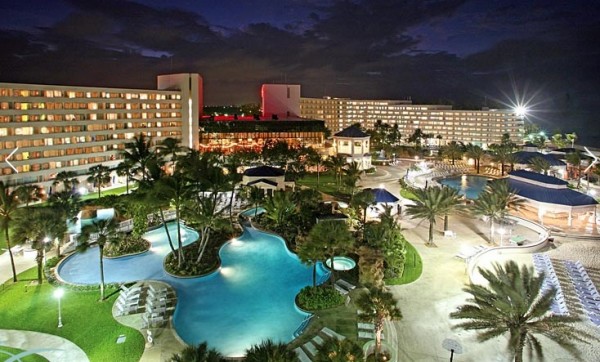 In addition to offering this exciting new package for families seeking fun in the sun, the Sheraton Nassau Beach Resort has also expanded its Love Your Family Program with unique and innovation initiatives.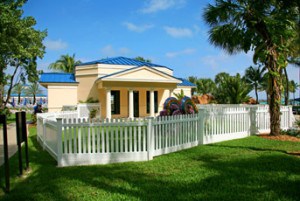 The only Starwood Caribbean property with an on-property Director of Fun, Kirkwood Mckenzie has now begun incorporating a full roster of new family activities, evolving into a true "Director of Family Fun." Some exciting initiatives launched already – and coming later this year – include a new Director of Family Fun YouTube channel, which will showcase family-friendly aspects of the resort, snippets from family activities and more, as well as a Director of Family Fun Twitter platform, where parents and kids interested in the resort can learn about upcoming specials, packages and activities. By following the Director of Family Fun on Twitter once they arrive on property, families can stay tuned on unique activities taking place throughout their visit. In addition, travelers can now meet the resort's Director of Family Fun in person during a line-up of scheduled lobby meet-ups. At that time, he will share tips for families on making the most of their vacation.
"We strive to offer vacations full of fun, entertainment and long-lasting memories for every family that stays at the Sheraton Nassau Beach Resort," said Director of Family Fun Kirkwood Mckenzie, who oversees the Love Your Family Program. "These new twists on our family program are designed to encourage families to spend quality time together – and sometimes, apart – as well as offer the opportunity to enjoy experiences that are native to Nassau and its famed Cable Beach area, like the Junkanoo Jamboree."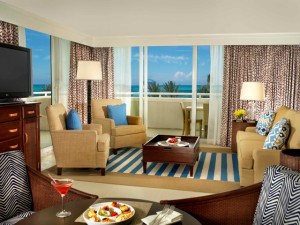 As part of the Love Your Family program, families can also continue enjoying dive-in movies, where the latest family-friendly flicks can be viewed poolside while enjoying freshly popped popcorn; fireside storytelling; stargazing; and even participate in Bahamian Idol, a talent competition featuring local folk songs.
Additional Love Your Family Program offerings include:
Parents' Night Out – Parents can take a guilt-free night off while their children enjoy their own big night out, dining with other kids and enjoying fun and festive counselor-led activities.
Added Guestroom Amenities & Services – Families are guaranteed a host of family-friendly amenities including connecting rooms, child safety accessories and a minimum of at least one family television station, like the Disney Channel or Cartoon Network.
The Sheraton Adventure Club, which offers an endless variety of daily and evening activities and hands-on educational programs, will keep kids entertained and give parents a break. Activities include Bahamian arts and crafts, beach bowling, video games, junior chef cooking classes, field trips to Nassau's famous Straw Market and more.