Two extra weeks of fun!  To celebrate its 23rd year, the Epcot International Flower & Garden Festival will expand to 90 days and run from March 2-May 30, 2016, at Walt Disney World Resort.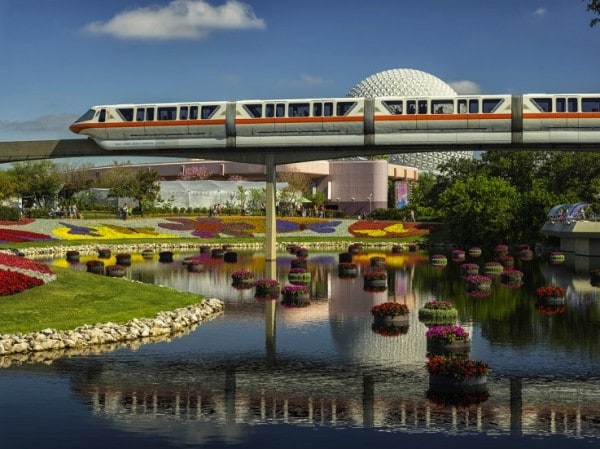 Famous for its outdoor Kitchens, Disney character topiaries, interactive play gardens and live rockin music – guests are sure to be excited when this year's festival opens!
Look for Donald Ducks mischievous nephews, Huey, Dewey and Louie, will make their topiary debut with Donald and Daisy at the parks front entrance garden, and Ranger Mickey Mouse in topiary form will appear for the first time to celebrate the 100th anniversary of the National Parks Service launched in 1916 to conserve the countrys natural scenic treasures.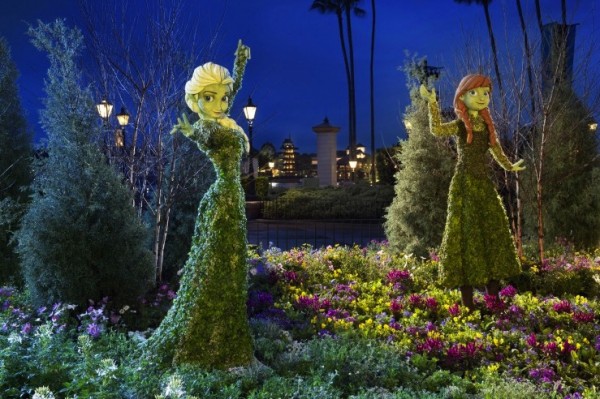 Fresh garden produce, savory bites and sweet treats will be abundant at the festivals Outdoor Kitchens, returning for a fourth year with guest favorites and new food and beverage offerings. When theyre not noshing along the World Showcase promenade, festival guests can dig in for a hands-on experience during Disney-led gardening seminars or grab a seat for pop musical performances during the Garden Rocks concert series at the outdoor America Gardens Theatre.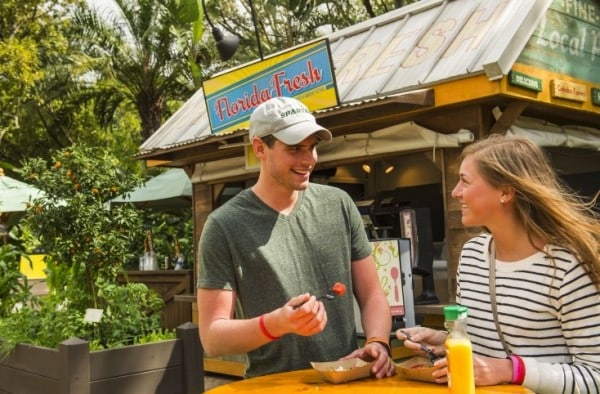 The forecast for 2016 festival fun is sunny and bright:
In a horticultural nod to the brightest star in Earths orbit, Disney gardeners will paint the landscape with golden colors that will begin with a Floral Sun garden behind Spaceship Earth and yellow "sunbursts" that pop up across the Future World landscape. By night, twinkling lights will shine across festival gardens.
New culinary creations will star at the festivals Outdoor Kitchens where, for the fourth festival year, guests can taste garden- and spring-inspired food and beverages and have their complimentary Garden Passports stamped.
The first-ever Huey, Dewey and Louie topiaries will feature floral characteristics of Donalds nephews inspired by a 1943 Donald Duck comic book called "The Victory Garden."
The Ranger Mickey topiary garden in Future World will offer a guest selfie and family photo opportunity featuring a Spaceship Earth backdrop.
An innovative new "Fab Five" play garden featuring Mickey Mouse, Minnie Mouse, Goofy, Pluto and Donald Duck topiaries will debut with musical instruments built into childrens outdoor climbing systems.
Anna and Elsa topiaries will travel to the Norway pavilion festival landscape after their 2015 debut along World Showcase Plaza in a scene from the blockbuster Oscar-winning animated film, "Frozen." Nearly 100 topiary characters, including Snow White and the Seven Dwarfs, Lady and the Tramp, Simba and Peter Pan, will animate the Epcot landscape surrounded by sweeping garden beds and exhibits.
The Garden Rocks concert series will present pop bands with music spanning four decades.
More than 10 mini-gardens will surprise guests around every corner. A new edible flower garden near Morocco pavilion will showcase petals with flavor.
The Butterflies on the Go garden will return with the story of the Monarchs epic journey across the continent and will feature butterflies emerging from their chrysalises.
Disney gardeners will lead weekend how-to Gardening Seminars at the Festival Center, where guests also can pick up signature festival merchandise. Guest experts will conduct complimentary seminars on a wide range of gardening and outdoor living topics.
When the sun sets, illuminated topiary and play gardens will glow brightly for an after-dark festival experience.
"We work hard every year to bring new features and fresh fun to our festival," says Eric Darden, festival horticulture manager. "Were telling new stories with our flowers and plants, and every year there are surprises for our guests including new Outdoor Kitchen tastes."
Dozens of Disney-crafted "flower towers" and beds of multi-colored blooms will add to the floral splendor of the parks landscape.  At least 70,000 bedding plants will surround the Future World east and west lakes alone; on the water, 220 mini-gardens will be set afloat.