Located on the South west side of Providenciales, Turks & Caicos Long Bay Beach is one of the best beaches I have visited.  Getting there can  be an adventure if you are not a local, but I assure you  – it is worth the drive.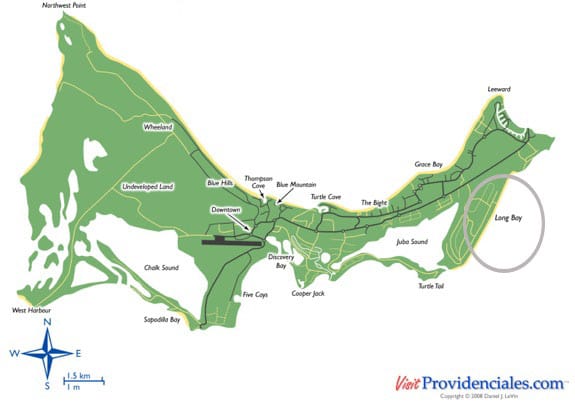 The road to get to then beach entrance is not paved and full of potholes. The actual beach entry point is not marked but you may see other parked cars at the path to the water.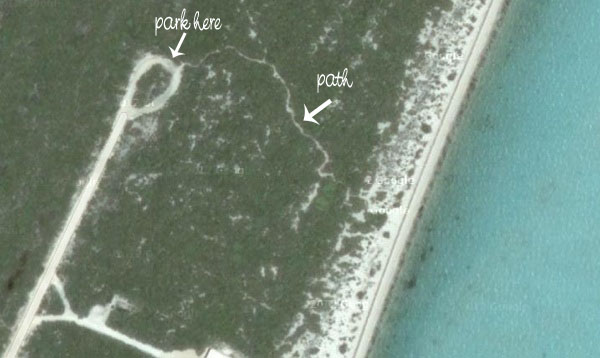 The path to the beach is a bit crazy and narrow at times but when it opens you will be happy you made the trek. Long beach is incredibly beautiful. The water is crystal clear and fairly shallow for little swimmers .   The sand is so soft you want to bury your feet in it.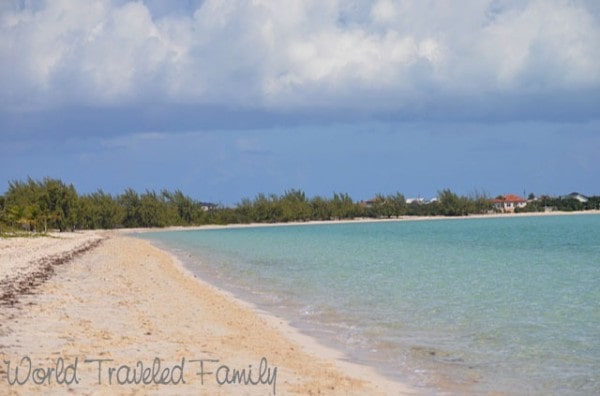 Cool hunters will like that there is an abandoned ship about a couple mile off shore that just sits and floats in the water.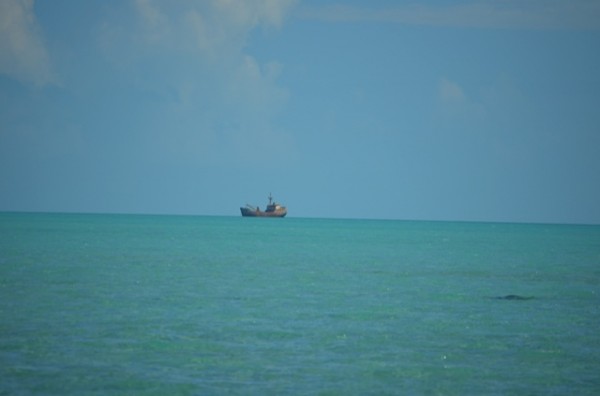 Snorkelers may find starfish and sand dollars in the water not far offshore but not a lot else. Beach combers will likely see huge conch shells washed up in the sand. Our team of explorers has a blast combing the beach looking for them.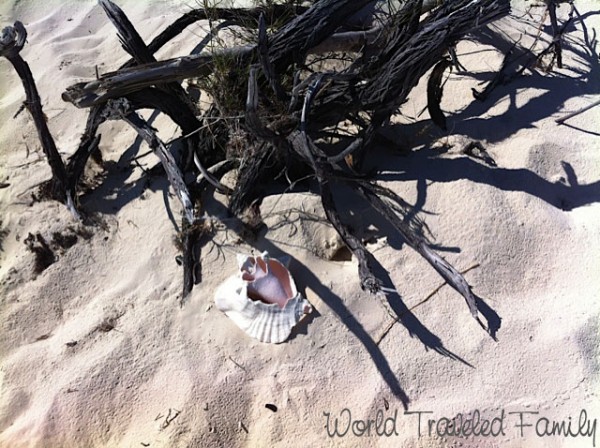 As pretty as they are it is a criminal offence to take shells or coral from any national park on the island, which can cover much of the coastline in the country, especially Providenciales.
Long Bay Beach is not a National Park so you could obtain a free permit, which allows 'tourists to take up to 3 conch shells out of the country during conch open season (usually 16 October to 14 July). During closed season (usually 15 July to 15 October) no conch shells can be exported, and permits will not be granted.'
If you plan to visit long bay beach make sure you bring everything you need for the day as there aren't beach chairs, umbrellas, public washrooms or a snack hut.  Those who are looking for tranquility will be happy to know that there were 12 people on the beach while we were there and 8 of them were us!  It is very quiet and perfect for relaxing.
Provo Ponies is done on long bay beach and you may see them swimming in the ocean or making their way back along long bay beach drive.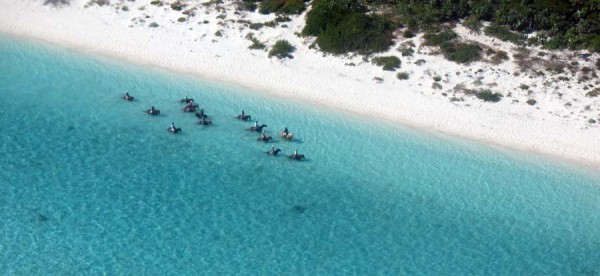 Even though we have been to Providenciales five or six times now, this was our first trip to Long Bay Beach.  I highly recommend renting a vehicle from Avis or Grace Bay Rentals for the day to get there.  Taxis on the island can be very expensive, and while Long Bay is relatively close to the resorts on Grace Bay, it is a bit of a trek, which will likely cost you $50/per way.