Shocking CCTV video that was released last week showed two little boys touching and pulling a wall-mounted exhibit at the Shanghai Museum of Glass.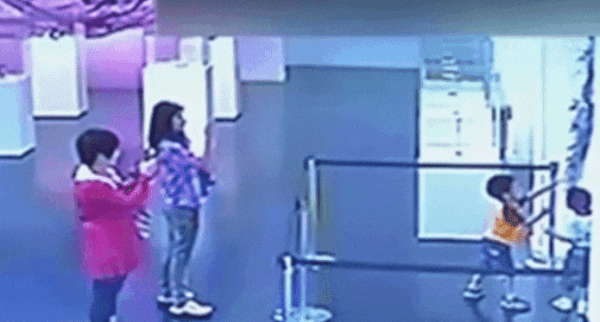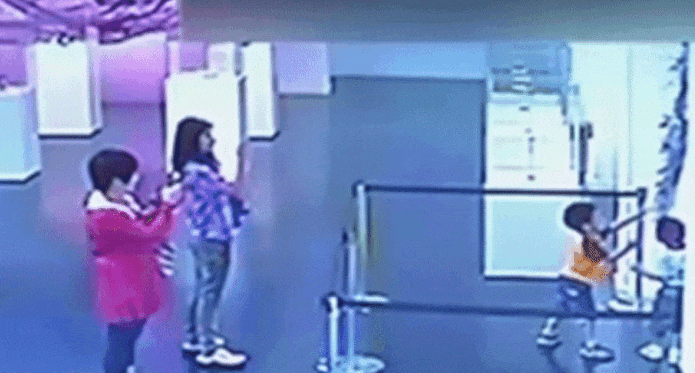 The video shows the kids behind the cordoned off area, laughing and dancing as they break off pieces of the glass sculpture. But what is even more horrifying is that the parents don't discourage their kids from breaking the unique piece – instead they filmed the whole incident.
It wasn't until the boys pull the artwork off the wall and smashed a huge piece of the left wing on the floor, that the two women frantically waved their hands and gestured for them to move away.
Hyperallergic notes that the sculpture, "Angel Is Waiting" by artist and pioneer of China's studio glass movement Shelly Xue, has been on view since 2014. It depicts a pair of angel's wings constructed of glass fragments.
According to Arte Magazine, Xue spent about 27 months making it and dedicated it to her newborn daughter. Rather than fixing the work after the boys' rough handling of it, she has decided to leave it as is. She has simply retitled it "Broken."
The museum has not revealed whether the children or their parents received any form of punishment, but it has installed a screen playing the surveillance footage on loop next to the piece — possibly as a way to shame the delinquents.