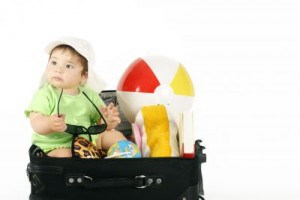 In the 20 years I've been traveling, I have forgotten to bring a lot of things. In fact I leave a hairbrush in my suitcase because, oddly, that is the thing I forget the most followed by my toothbrush because it's the last thing I pack and batteries.
When you forget something that's important you'll quickly learn that travel convenience stores charge double what the product would be had you purchased it at your local Walmart or Pharmacy. That is why I keep this list handy and check it off as I pack for each trip.
toothbrush/toothpaste
batteries
sunscreen
Personal products(deodorant & feminine hygiene)
Pain relief medication
Sunglasses
Camera
Hairbrush
Electronics chargers or USB cords – laptop, cameras, smartphones
First Aid Supplies
When you travel with kids, its not always that you forget, but that you don't bring enough.
For this reason I double up on sunscreen(wipes and cream), bring extra batteries and carry a first aid kit.
When my boys were in diapers I packed 8 diapers per day that we were away(just in case) and 250 wipes per 7 days.
I also make sure that I pack familiar brand medications as I have found that I can normally only find generic versions at the pharmacies when we travel, which I don't trust.
Vacationing as a family can be expensive.  But that reduced if you don't need to necessities at inflated prices.