While travelling to Keystone from Denver this Summer it was recommended that I take the Loveland Pass.  I had stopped to whitewater raft on my way to the hotel and one of the staff members at the rafting company highly recommended the scenic drive for first timers to the area.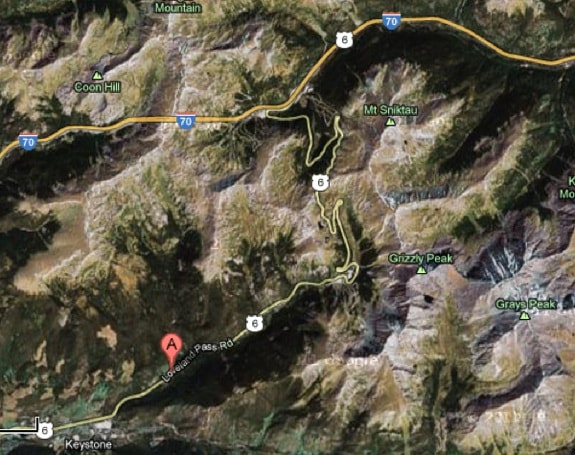 Located on the Continental Divide in the Front Range, west of Denver, the Loveland pass is a truck by-pass route for vehicles over 13 ft 11 in that may not fit through the Eisenhower Tunnel on Hwy 70 or those who may be carrying hazardous materials.
Underestimating the effect that the elevation changes would have on me, I set out to see what all the fuss was all about.
First, I would like to say that I don't normally get car sick, but there have been a few occasions where I have turned a little green from a windy ride, like the time we took the scenic route to the Pitons in St. Lucia and another time when my husband and I drove up to the Waimea Canyon in Kauai.  The twists and turns of the Loveland pass could be compared in my mind to both these trips.  This paired with the fact that I had been up since 2 am and had driven a total of 8 hours already that day actually flattened me for the night.  Never under estimate the effects elevations changes could have on your body. But I digress.
Following a sign for the legendary road, I turned onto Route 6. Immediately I was welcomed with a turn and a steep hill.
Part of what makes Loveland pass so unique is its steep, steady 6.7% grade, hairpin turns and the fact that most of the road has a very shallow shoulder.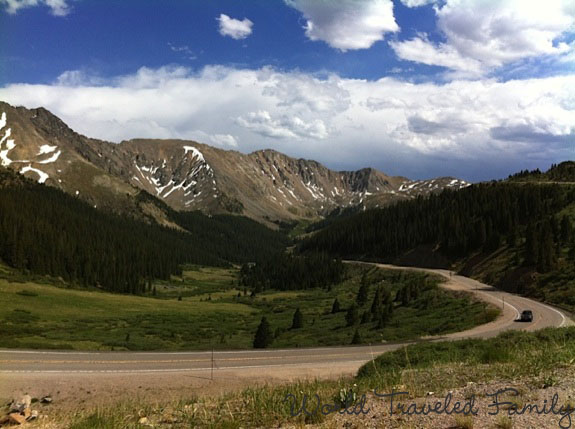 As I made my way around the turns I was taken with the incredible view. I wanted pictures but there was no where to stop. Or at least no where I would consider safe. Had I of been feeling a bit better I would have driven the route a couple times to scout the perfect spots to stop and taken a million pictures. I am normally a little picture crazy, but at this point the elevation was getting the best of me. And oddly enough it was getting cold. When I stopped to take this picture(below) it was 64 degrees, a full 6 degrees less than what it was when I pulled into Keystone.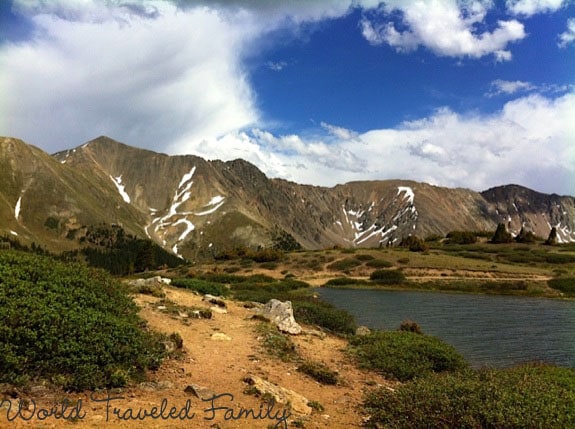 Only about 14-15 miles, the Loveland pass left me in awe and a bit grumpy that I had only taken about a dozen pictures, most of which were out the front window…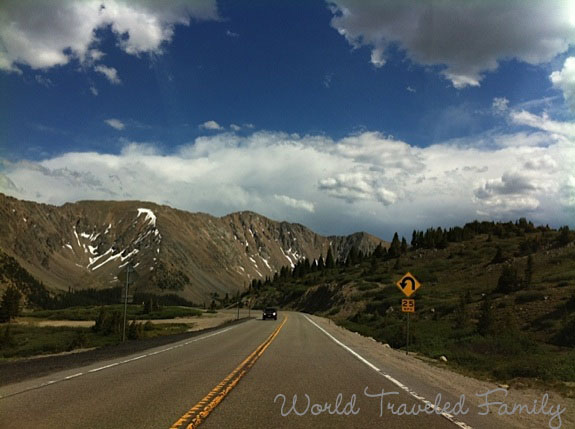 When I visit Keystone again, I look forward to doing it again, but after I've had a bit of sleep and can fully appreciate the stunning views it has to offer.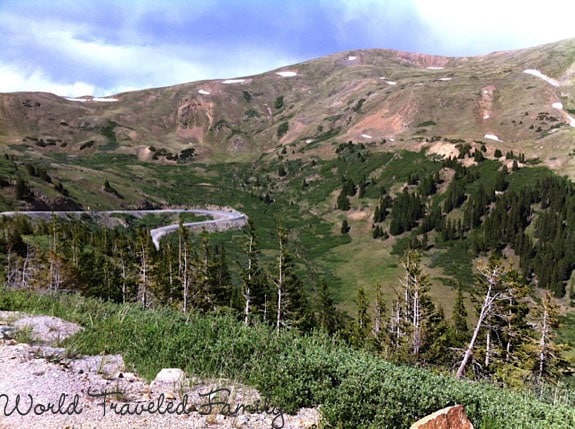 Because it is Winter in Keystone, please check the road conditions before heading out for a drive.