This Summer the wildly popular(and longest running) scripted show, The Simpsons will have their town come to life inside Universal Resort's Orlando theme park.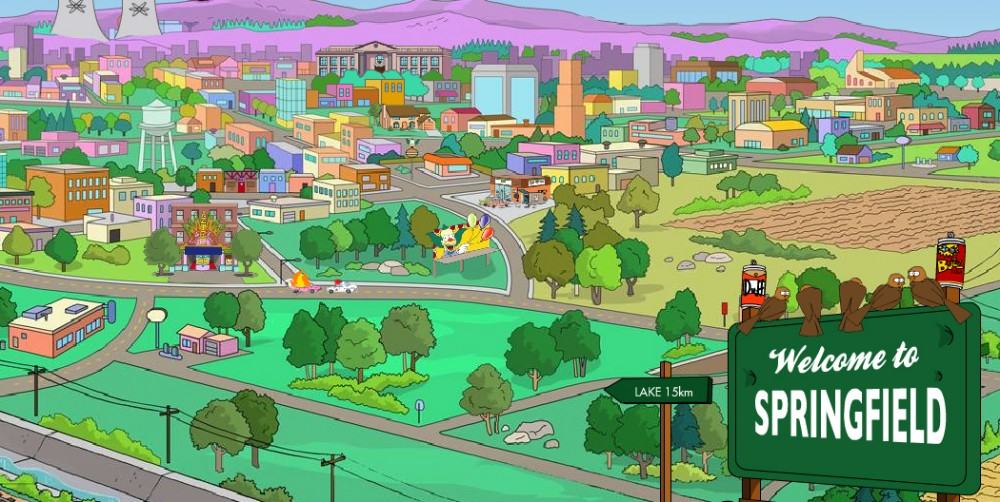 Universal's Springville will allow guests to enter the world of The Simpsons like never before.  It will be the only place in the world where vacationers can walk the streets of Springfield and experience the places and foods featured on the show.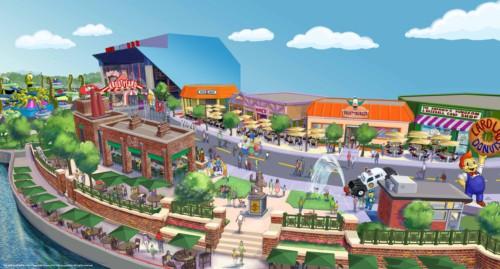 For the first time ever – anywhere – fans will be able to walk down Fast Food Boulevard and visit the places that helped Springfield stake its claim as "Shelbyville by the Sea."  They will be able to grab a Krusty-certified meat sandwich at Krusty Burger, snatch the catch of the day at the Frying Dutchman, get a slice at Luigi's Pizza, go nuts for donuts at Lard Lad, enjoy a "Taco Fresho" with Bumblebee Man and imbibe at Moe's Tavern.  Also expect the new area to offer Duff Beer, which will be brewed exclusively for Universal Orlando.
The new attraction – called Kang & Kodos' Twirl 'n' Hurl – will take "foolish humans" on an intergalactic spin designed to send them into orbit.
"This will be a must-see experience for Simpsons fans all over the world," said Mark Woodbury , President of Universal Creative. "For the first time ever, they're going to be able to enter a world that they've only seen on television – and we're really excited to bring that world to life."

"This new expansion will broaden and deepen the already incredible experience at Universal, by bringing to life the iconic landmarks of Springfield that fans have grown to love," said Jeffrey Godsick , President, Fox Consumer Products. "Fans will literally be able to live and breathe Springfield as they visit the statue of Jebediah, enjoy a Krusty Burger, and have a seat at Moe's Tavern, which are just a few of the great experiences awaiting at Universal."

"It has been an honor to bring the world of the Simpsons to life in such a letter-perfect way," said Denise Sirkot , President, Worldwide Brand, Gracie Films. "Truly this is the Krustyest place on earth."
Over the last 23 years the Simpsons has collected fans both young and old. The new Springville will be a great place where they can all come together to pay tribute to their love for the show.