Newsweek Budget Travel has come up with its annual list of travel destinations that are fun as well as affordable. The list includes places like Tallinn, Estonia's capital as well as popular tourist destinations like Dublin that have become more pocket-friendly for the travelers.
Here are the Top Budget Travel destinations for 2011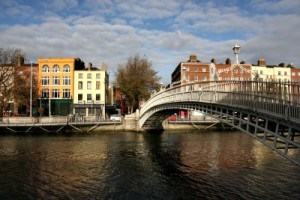 Dublin, Ireland
The tourists will find traveling to this city cheaper this year because the country is still stabilizing itself after the economic turmoil. Ireland is giving tourists exchange rate better than last year with 7 percent hike. Even lodging in Dublin is costing 7 percent low than in 2009. In fact cost of staying in Dublin may be less than any other major city in Western Europe. Restaurants are decently priced as well as the transportation. A good bargain is the Dublinbikes, the city's cycle-share program, that  rents out bikes for $2.50 for three days, and rides clocking in at 30 minutes or less are free.
In order to boost tourism the $13 tax levied on Dublin International Airport travelers will soon go down to $4.
Budget Travel suggests visiting Dublin in June when the weather is much the same as peak season (July-August) without the peak season prices. The month also has added attractions like the Bloom in the Park, a massive garden show; Taste of Dublin, and Bloomsday; a celebration of Ireland's literary patron saint—James Joyce. According to the expert the three-star Harcourt Hotel, located in the former Georgian home of George Bernard Shaw, is a good stay option with doubles from $91.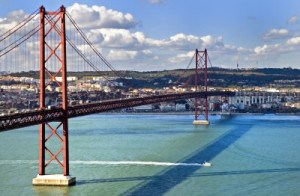 Lisbon, Portugal
According to hotel.com's 2010 hotel prices, Lisbon comes third in the list of places where luxury is cheap. On an average a five star hotel bill here may come to just $153 per night and a four star hotel rate may be 5 percent less than 2009. The country has in recent years supported liberalisation as well as put funds in infrastructure development with improved highways and public transport system.
Flights to the city are abundant and the UK budget airline Easyjet is soon to set up base in the city. Even now one flight from Lisbon to London may cost just $44.
Lisbon has a climate like southern California. That is why going in May can be advantageous for budget travelers to avoid crowds and also not compensate on the sunny and warm weather. It is also a time when outdoor festivals like the IndieLisboa, a Portuguese film festival are organized.
The list writer suggest staying in four-star LX Boutique Hotel restored in 2010 and with five floors dedicated to different themes.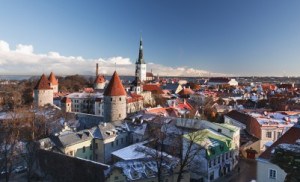 Tallin, Estonia
Estonia was under Russia two decades ago, but now it is a full fledged member of the EU and has also adopted the Euro since Jan 2011. The capital city Tallin is fast developing as a vacation hotspot with beautiful attractions and very low pricing as compared to other popular cities nearby like St. Petersburg and Helenski. From the cathedrals in medieval old towns, fun restaurants to funky night life, Tallin offers everything in budget. A a shot of Estonian vodka averages $1.75, and a bottle of domestic beer generally costs $2.50.
The city plans to host 7000+ events in the coming year including dance, music and museum exhibits. This is to celebrate its title of being named 2011 European capital of Culture.Estonian Air is planning to double its flights to London and budget airlines like easyjet and Ryanair too are increasing trips to Tallin.
Best time to visit is May or June and the von Stackelberg Hotel built in 1874 for a german nobleman with its original limestone walls, heated bathroom floors and free Internet is a steal.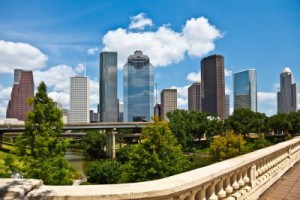 Houston, Texas
According to the listing, Houston is a must-visit destination for 2011 because it has the biggest shopping mall of Texas at 2.2 million square feet,  56,000 acres of green space and the third most Fortune 500 companies. But what makes it worthwhile is the definite decrease in pricing from hotels to restaurants. A typical meal hear costs $2.50 less than national average. The city is encouraging its tourists to take a Houston CityPASS, which offers access to any combination of six attractions including Space Center Houston, Houston Aquarium and Museum of Fine Arts for $39.
The city can be visited in late spring, early autumn or even in January. Hotel Icon is a good place to stay with its lavish, Euro-style setting.
Colombia
Gorgeous colonial cities, Caribbean beaches and Amazonian jungles can all be found in Colombia. To attract US travelers the destination allowed low cost carriers alongwith an 11 percent reduction in air fare and that has helped the country more tourists. Ocean cruises have also increased in the past year. Booming construction business has resulted in an additional 47000 new rooms especially in places like Bogotá, with its boutiques, restaurants and nightclubs.
The climate is warm throughout the year though monsoons need to be avoided. Ideal time to visit therefore is from December to March or April when the prices are a bit lower. The website suggests trying out the Celebrities Suites with rooms dedicated to different stars as a budget but stylish accommodation choice.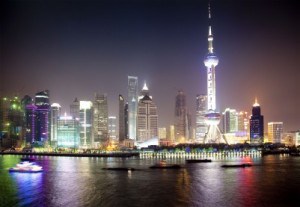 Shanghai, China
Thanks to last year's World Expo, Shanghai has been completely renovated with new roads, subways and ease of commutation for non-Chinese speaking travelers. After the expo room rates have fallen drastically with over a 100 new hotels in the city. According to Chinese travel website Qunar five-star hotels slashed prices to an average of $197, down from $334.Shanghai is also well connected to Nanjing and Hangzhou—home to several ancient Buddhist temples and the scenic West Lake, respectively.
To get good weather and fewer crowds, late March or late october- early November is recommended by Budget Travel. The Eton Hotel is a good stay choice.
Gulf Coast
This 1,680 miles of white-sand shoreline is ready to do business after the oil-spill scare. Average hotel rates have gone down drastically from 12 to 43 percent and experts believe that the destination will not see many tourists till late 2011. For budget travelers therefore it is good news. The coast also has lots to offer from a museum Frank Gehry-designed Ohr-O'Keefe Museum of Art, a 12-years-in-the-works project dedicated to Mississippi potter George Ohr to golfing at Kiva Dunes in Gulf Shores, Alabama. Florida's Panama City Beach which averages 320 blue-sky days per year is the place to be for beach goers.
The website suggests going in April or May and avoiding the time from June to November to be safe from the Atlantic hurricane. With double room for $ 100 Hotel Magnolia in Foley, Alabama is a good place to stay.
Sri Lanka
Sri Lanka tourism department has declared 2011 as the Visit Sri Lanka year. The country also has a goal to get 2.5 million visitors by 2016 with a a second international airport opened last year in Hambantota. Therefore, there are offers galore for the traveler. The island country is known for its beaches, coconut groves and elephants and a mere $1 could buy you an exquisite Sri Lankan Fish Curry lunch. With the civil war ending the country is now a safe destination to travel.
As monsoon showers hit different parts of the country in different times Budget Travel suggests travelling from December to March to the west or south coast. Colombo's Victorian-inspired Galle Face Hotel is recommended for its oceanic view.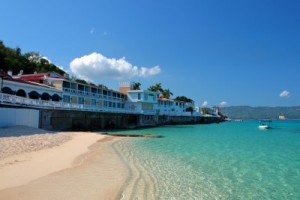 Jamaica
Compared to Bahamas, St. Lucia, and the U.S. Virgin Islands Jamaica is already known as an affordable destination. Now it is becoming more affordable for tourists with a new international airport and a boom of 3000 new hotel rooms. Also in 2010 Jamaica became connected to 16 US cities with 6 new flights. Historic Falmouth Jamaica, a new port of call on the island's north coast also ensures booming cruising business.
Low season is from mid-April to mid-December. Historic Falmouth Jamaica, a new port of call on the island's north coast, is a good staying option.
Banff, Alberta, Canada
Some of North America's best slopes are found here with also a choice of hot springs, bike trails and golf course. The destination is still offering cheap air tickets and a low price of $10 for the park entry. Although the prime skiing season is from December to March, April provides less crowd and sun up to 12 hours. For hikes and bike trails, September is a good time. Deer Lodge is the Newsweek Budget Travel recommendation for a stay with its rooftop hot tub that overlooks Banff's Victoria Glacier.